Apple soars on iPod sales
You love 'em, Apple loves 'em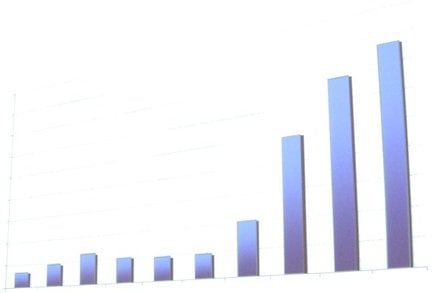 Strong iPod sales helped Apple Computer claim its second highest quarterly sales and earnings figures ever, with a 48 per cent profit jump.
Apple shifted 8.1m iPods during the three months to July 1, 2006, a surge of 32 per cent over the same period last year and beating analysts' expectations of 7.5m units.
The results led Apple chief executive Steve Jobs to exclaim he was "extremely excited" by future iPod products in the company's pipeline. More details are expected at this summer's Worldwide Developer Conference in San Francisco.
Back on traditional computing ground, Apple shipped 1.3m Macs in the fiscal third quarter, an increase of 12 per cent. Three quarters of the Macs ran on Apple's new duel-core processors from Intel, which finally hit the market in spring.
Overall, the products contributed to 48 per cent growth in Apple's net income to $472m on net sales that increased 24.1 per cent to $4.3bn and earnings per diluted share of $0.54 - a 16 cent year-on-year rise. Wall Street had expected EPS of $0.44.
Looking ahead, Apple expects fourth quarter revenue of between $4.5bn and $4.6bn and GAAP earnings per share of between $0.46 and $0.51.®
Sponsored: What next after Netezza?