French poor to get net for €1 per day
Cut-price PC plus broadband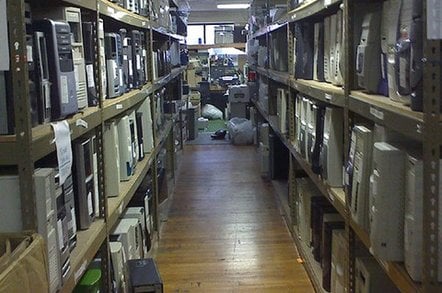 The French government has announced its intention to provide 1.2m of the country's poorest citizens with a computer and broadband connection for €1 per day.
Prime Minister Dominique de Villepin heralded the bold plan - part of France's committment to make public services available online - at a Interministerial Committee for the Information Society get-together on Tuesday.
Under it, ISPs will be "encouraged to offer bundles consisting of a low-cost PC with software for web browsing, security and productivity, home tuition for those that need it, and a broadband internet connection at a tariff equivalent to €15 a month or less, all on a three-year contract", IDG News Service reports.
For the most cash-strapped users, the tariff will be pegged at €1, the government has pledged. The criterion for eligibility is likely to be the same as that used for "a project that offers electricity at a special 'basic needs' tariff", IDG notes.
Over half of the French population currently use the web on a regular basis (including those who use it at work), with 38 per cent of homes connected and 10m broadband hook-ups. Unsurprisingly, though, the elderly and poor are less well represented among these netoyens, while being those who might benefit the most from access to public services.
On paper, the scheme has merit, although there must be some question as to whether a €365 per annum net connection would be a priority for those who really are struggling to make ends meet. It appears, too, that the ISPs will have to shoulder the responsibility for getting new IT users up to speed and, presumably, maintaining the supplied equipment. Quite how they take to the idea remains to be seen. ®
Sponsored: Practical tips for Office 365 tenant-to-tenant migration