Microsoft dealers learn consulting by numbers
World domination may follow shortly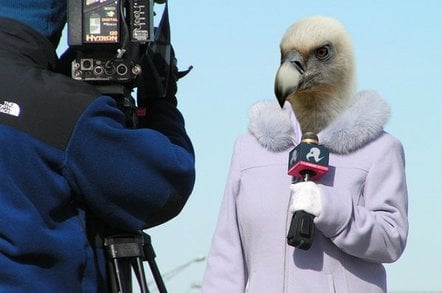 Comment Hundreds of PC resellers are going to get a make over through the use of a new sales tool supplied FOC by Microsoft.
Demo Showcase, announced to the software giant's channel partners at a conference in Boston yesterday, is the keystone of Microsoft's strategy to muscle its way into the unfolding market for generic business software for mid-sized firms.
But there is a shortage of people with the skills to sell these complex systems. Most of Microsoft's sales channels, which consist of 380,000 partners around the world, have little experience selling business systems to mid-sized firms - a job that involves assessing a firm's needs and selling a tailored system.
Microsoft has been training its partners up, but it's a slow process.
So it hopes its Demo Showcase will solve the problem.
Since buying a bevy of bright mid-market software vendors and giving them common brands (Dynamics and Microsoft Business Solutions), Microsoft has hunted for enough partners to sell and install the systems. The aim is to avoid being beaten by several other firms that are also striving to establish an early lead - and therefore likely domination - in the mid-market.
Big hitters like Germany's SAP and regional heavyweights like Britain's Sage have reasonable hope of keeping Microsoft at bay because of their long-standing dominance in chosen markets.
Microsoft Demo recognises 120 typical business processes in different sectors and maps them to a host of solutions from the MBS stable. The theory is, all resellers need do is to roll up to customers with the tool and follow the onscreen commands.
The sales channel plan is the correlate of Microsoft's emerging product plan (built on the impending launches of its Vista operating system and Office 2007 desktop software); both intended to bridge its old business with its new; and thus remove the handicap it has in selling against its mid-market rivals.
A firm like Sage, for example, has a natural advantage in selling mid-market systems in the UK because most small and medium sized firms already use its accounting software and have done so for years.
Microsoft has an almost universal base of customers using its operating systems and desktop office software, but whether or not this would make company directors more likely to buy its new business system remains to be seen. Microsoft hopes that tying its old software into its mid-market offerings so that, say, Office 2007 becomes the interface for all its offerings, an albatross becomes market leverage.
The idea is the same with the reseller's sales tool. Microsoft will shoehorn its old resellers into sharp suits, making them look more professional. Many will not actually be able to deliver the systems they sell with the tool, but Microsoft wants them all to partner with each other so that those firms who can do no more than talk the talk can bring someone else in to walk the walk.
The old guard are then transformed, not into services-led companies as they were always told they would be, but as Microsoft's ready made pre-sales channel, providing a commodity consulting service that delivers pristine qualified leads to those resellers further up the chain with the nous to do the delicate technical work. ®
Sponsored: Minds Mastering Machines - Call for papers now open