Dell begins rebate offensive
Take that, coupons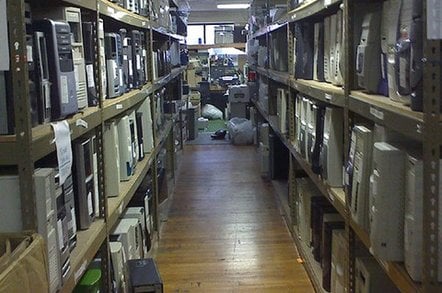 Cut prices to win back customers? Forget that. Dell has decided to cut its rebate program instead. Dell earns points for creativity with its plan announced today that will see the vendor reduce mail-in rebate and promotional offers by 70 to 80 per cent. Dell pitched the rebate pullback as "part of the company's effort to make buying easier and improve the overall customer experience." This latest move from Dell comes as the company tries to win back business it has lost to rivals over the past couple of quarters.
Dell, without question, has one of the more complicated rebate schemes. The on-line price of Dell gear changes from hour-to-hour as certain component upgrades are offered for free and different mail-in rebate deals come into effect. Scrapping this pricing sleight-of-hand should make buying Dell gear less complex.
That said, it seems a bit rich for Dell to claim that it's doing customers a big favor by junking rebates. Dell insists that the rebate policy change comes as part of its $100m effort to please consumers. Aren't you all a lucky bunch?
Mail-in rebates for Inspiron laptops and Dell televisions will be the first to vanish, starting in August. Over the next 12 to 18 months, Dell plans a "70 percent reduction in the number of promotions per product line and about an 80 percent reduction in the number of promotions tied to a single product."
Consumers haven't been this happy since Mattel started shipping gay Ken with real leather chaps.
"Through direct relationships and more than a million interactions with customers every day, it became increasingly clear that a simple pricing and sales structure would make it easier for customers," said Ro Parra, a SVP at Dell. "They told us what they wanted and we're delivering what they asked for. We'll continue to offer customers the best value every day with excellent support."
That would be a great line to dish out, if Dell hadn't actually promised to placate customers by lowering prices. Despite streamlining its rebate policy, Dell expects the "net price" customers will pay for gear to remain steady.
Combine the fanfare of the rebate reduction with Dell's new blog, and you begin to get the sense that fixing the Dell Model isn't such an easy thing to do. For some reason, the words "rubber" and "necker" keep coming to mind. ®