Dell spanked over unacceptable Ts & Cs
Agrees to change its ways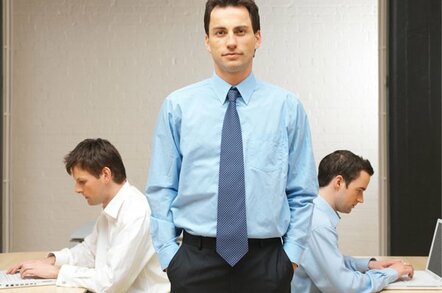 Dell has agreed to give into the demands of the UK's Office of Fair Trading and alter the terms and conditions attached to its gear.
The OFT has spent the past few months sparring with Dell over the company's terms and conditions. The two organizations recently agreed to settle their issues with Dell changing contracts and making them "fairer to consumers," the OFT said. The specific changes, however, remain secret as neither the OFT nor Dell will reveal exact terms and conditions alterations and as Dell has kept old contracts online.
While vague, the OFT did provide some color on the changes it was seeking.
The on-line retailer of computers, software and IT services cooperated with the OFT and has agreed to improve the transparency of its agreements with consumers and to take steps to address the OFT's concerns, including separating terms applicable to consumers from terms relevant to business customers only and changing terms that potentially:

limited liability for negligence to the price of the product
excluded liability for consequential loss arising out of breach of contract
excluded liability for oral representations not confirmed in writing, and
required the consumer to notify Dell of any errors in its confirmation of the consumer's order immediately.
Some of the changes come after Dell received a flood of complaints, according to consumer magazine Computing Which?.
"There are a variety of ways that technology retailers are able to sidestep their responsibility to consumers," said the magazine's editor Jessica Ross. "Of the complaints received about technology retailers Dell came up as the worst offender, so we appreciate any work with the OFT to improve the consumers' position."
Most of the complaints revolve around computer makers denying their responsibility when hardware breaks. In addition, the OFT suggested that Dell used its position as an online and mail order seller to avoid fixing problems as it should.
After receiving much abuse in the press, Dell has vowed to improve its customer service. Huge questions, of course, remain as to whether or not Dell will follow through on its promises. ®