Nintendo Wii to make a splash early?
Production start claims point to September/October release
Nintendo will release its next-generation games console, Wii, much earlier than the company has previously announced, it has been claimed. The company is already punching out Wii hardware, it's said, and that means the firm is out to get to market well ahead of Sony.
American Technology Research (ATR) analyst PJ McNealy this week told his clients that Nintendo has now initiated Wii production - rather sooner than he would expect for a machine scheduled to ship when Nintendo has said it will: around the time Sony brings its PlayStation 3 to market.
The PS3 is set to ship in Europe and the US on 17 November. McNealy said he believes Wii could hit store shelves in October and perhaps even late September.
Alternatively, Nintendo is simply making sure it suffers none of the supply problems that have dogged new videogame console launches in the past.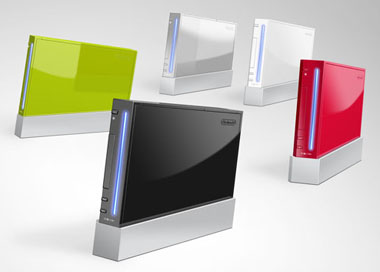 Nintendo has said in the past that the Wii will retail in the US for $250 or less, and no more than &yen25,000 ($220/£119/€174) in Japan. It also expects to have shipped more than 6m of the machines by March 2007. Sony hopes to ship the same number of PS3 in the same timeframe. ®