NHS farce leads to lost data
Patient data may have been saved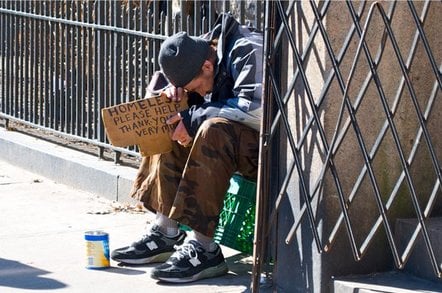 Exclusive Primitive backup procedures at Bexley Care Trust have led to the loss of email, contact, calendar, and schedule data across two NHS trusts.
Bexley provided the Exchange email systems for itself and Greenwich Primary Care Trust (PCT) until the system went kaput last week.
This would not have been a problem if Bexley had adequate backup procedures, according to sources.
A spokeswoman for Greenwich PCT confirmed that data had been lost with the email system collapse, but said the system was "up and running now".
She thought patient data had not been affected because the trust headquarters were run on a different email system to the one used by clinics and community centres, which handled the majority of patient data.
One source told The Reg that Bexley knew its email was being run on an old system, and said he was not surprised to hear of the snafu.
The battery in its uninterruptable power supply (UPS), which should protect the computers in the event of an unexpected loss of power, had run out of juice.
"The exchange server was a vintage six year old computer, the heads on the tape backup were worn out and they were notified six months ago to change the battery in the UPS," he said.
Warnings had been given, he said, and Greenwich PCT had been trying to get out of the contract that bound it to buy its email services from Bexley.
"For many this is a complete disaster as quite a few use email to store documents, etcetera. Apparently, it will hit finance the hardest, although one wonders about patient records, appointments..." the source said.
Bexley PCT confirmed there was a problem with their email but were unable to say by press time if any patient data has been lost. ®
Sponsored: Detecting cyber attacks as a small to medium business