Elonex deal hits the doldrums
Administrator: A couple of problems to iron out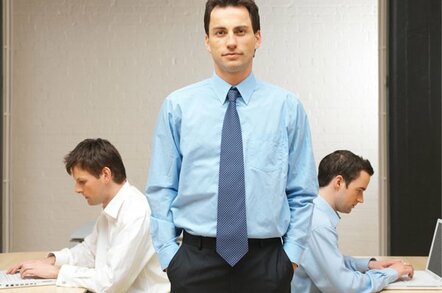 The fire sale of Elonex has been delayed while the administrator deals with unforeseen "problems" unearthed as it prepared to close a deal to sell the defunct British arm of the PC manufacturer.
Neville Kahn, joint administrator for Elonex and partner and Deloitte Touche, said: "We've not been able to close the deal because we've come across a couple of problems."
"We thought we'd cut a deal last week," he said.
Kahn declined to confirm the identity of the near successful bidder, The Register learned that it was Afic, a stationary supplier and remanufacturer of printer cartridges.
Yuval Ella, managing director of Afic, today insisted the deal was still on and was confident he would soon be the new owner of Elonex Plc.
"I'm knocking on the door and saying hey guys there's a new player, a new kid on the block," he said.
Acquisitive PC firm Centerprise had been tipped to buy Elonex a couple of weeks ago, but the firm's boss withdrew from the fray after it became apparent that others were bidding 'too high'.
Richard Pursey, Centerprise managing director, said that Transfer of Undertakings (Protection of Employment) Regulations also put him off because they would force him to guarantee about 20 Elonex staff continuous employment.
Elonex also has a complicated group structure. Elonex Plc has gone into administration, but not Elonex (UK) Limited, it's parent company. The ultimate holding company, Elonex Holdings Limited, resides in the British Virgin Islands offshore haven.
Elonex France, also reporting directly to the Virgin Islands parent, does all of Elonex's PC manufacturing and has not gone into administration.
That leaves sales, marketing, services and maintenance to the UK operation. Sales of £6.2m to Elonex France in 2005 may have been attributable for the provision of these services if Elonex UK customers were invoiced direct from France for PC sales. Elonex France is listed as a large trade debtor of the defunct UK company, owing £2.7m.
A large creditor, to which Elonex Plc owes £7.4m, is according to the firm's accounts to 30 April 2005 "owed to a trust of which members of the Wetrin family are beneficiaries." Wetrin family members are owners and directors of Elonex.
Another creditor is the Virgin Islands holding company, which Elonex Plc owes £2.6m. ®
Sponsored: Minds Mastering Machines - Call for papers now open