Thus pips BT to £70m Scottish broadband project
'Preferred bidder'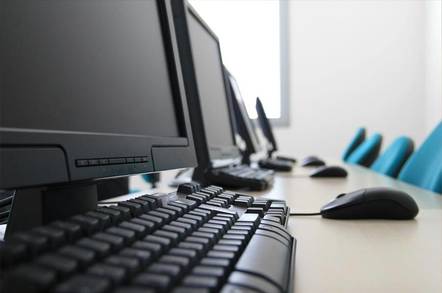 Scottish telco Thus has beaten BT in a race to be picked as the preferred bidder for a £70m project to wire up schools, libraries and other council buildings with speedier broadband services.
The Highlands and Islands Pathfinder Broadband Procurement Project - which will deliver "a very high speed broadband services to more than 800 sites" - is being led by The Highland Council along with councils in Argyll and Bute, Moray, Orkney, Shetland and the Western Isles.
If all goes to plan a formal agreement between Thus and The Highland Council will be signed in October. Two-thirds of the 800 sites are due to be connected to the new infrastructure within two years.
In a statement, The Highland Council said: "Over the past four months, a procurement team has undertaken a detailed technical, financial and legal evaluation of bids from BT and Thus.
"The team recommended that the bid from Thus represented the optimum solution, using a mix of fibre, wireless and copper-based connections, which fully met the aspirations of the partners and exceeded the minimum requirements set in the Invitation to Negotiate."
The Scottish Executive is stumping up £63m towards the cost of the project. ®