Mercedes unveils Bluetooth-rigged, SIM-sucking auto
Lord, won't you buy me... etc, etc.
Mercedes Benz has integrated text messaging into its in-car mobile phone system, the car company said last week. The rig automatically connects to your handset when it comes in range, and sucks down the contents of the phone's memory and SIM card over a Bluetooth link.
Mercedes' pitch is that the system means you never need to take your phone out of your pocket/bag/orifice to use it. The Mercedes-Benz Telephone Module has a single button: push it to pair it with your phone. The unit grabs your contact details, call history, text message archive and so on to display caller id and messages on a heads-up display just behind the steering wheel and on the car's main dashboard display.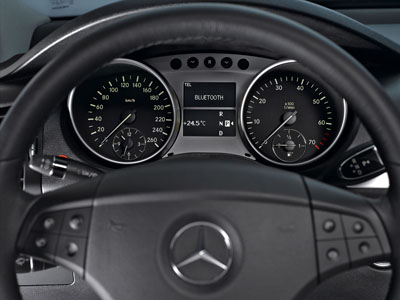 Calls can be made, the call register and phone book searched from controls on the steering wheel assembly. Incoming calls are played through the hi-fi.
The system uses Bluetooth's SIM Access Protocol (SAP), which is currently supported only by a small number of handsets. Indeed, Mercedes said the Telephone Module has been tested for compatibility with just seven phones: Nokia' 6230, 6230i and 8800, and Siemens' S65, SK65, S75 and SL75. Mercedes said it expects to add more to the list as phone makers implement SAP on future handsets.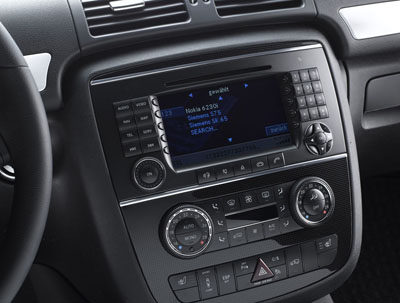 Mercedes said it was offering two versions of the Telephone Module: one with an in-car cable-connected passive handset for €406 and a cheaper, handset-free version for €373. Both prices include sales tax. They're the prices in Germany - Mercedes didn't offer pan-European or US pricing details. Both versions are available immediately, it said. ®
Sponsored: Becoming a Pragmatic Security Leader