Redstone snaps up Symphony Telecom for £17m
It's a mobile SME thing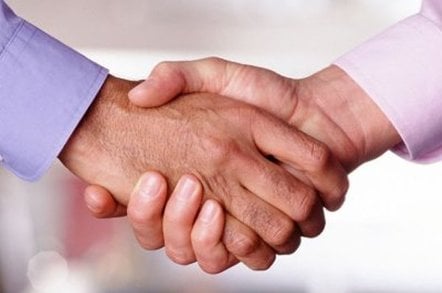 Redstone plc is to buy mobile outfit Symphony Telecom for about £17m as part of plans to expand its business in the UK.
Symphony Telecom is a distributor of mobile and fixed line telecoms to small and medium sized businesses (SMBs). It also acts as a distributor for all five mobile network operators within the UK.
Once the deal is completed Redstone will add more than 8,000 corporate and SMB punters to its existing customer base and rename the operation Redstone Mobile. It also reckons that the addition of a mobile business will give it the opportunity to bundle mobile services alongside its existing fixed line and broadband products.
"The offer for Symphony represents a key step in our stated strategy to broaden our product offering and take advantage of consolidation in this industry," Redstone chief exec Martin Balaam said in statement to the Stock Exchange today.
Last year, Redstone snapped up Xpert Group Ltd - an independent converged IP solutions provider specialising in contact centres, voice and video, IP networks and security - for £25.5m. The addition of Symphony means Redstone will now operate in five main business areas including telecoms, mobile and converged solutions.
Today's announcement came as Redstone announced that revenues for the year to the end of March were up 46 per cent to £72.5m, primarily as a result of the acquisition of Xpert Group.
Overall, operating losses rose to £22.9m compared with £7.2m a year before "mainly due to restructuring costs and the goodwill impairment of historical acquisitions". ®
Sponsored: Becoming a Pragmatic Security Leader