DSGi to flog The Link to O2
That'll be £30m, ta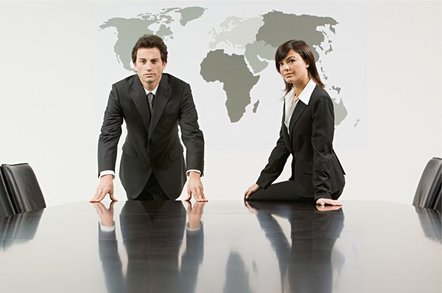 DSG International - Dixons to you and me - has confirmed that it is to flog its majority stake in The Link to joint venture partner O2 for around £30m.
Publishing its prelims for the year to April DSGi revealed that sales in its ailing Link Communications Group were down 21 per cent at £419m.
The failure to turn the business around has prompted DSGi to exit the mobile phone business and concentrate on its "core multi-channel electrical and computing formats" both in the UK and mainland Europe.
"I am pleased to announce that we have reached commercial agreement in principle to sell our 60 per cent stake in The Link Stores Limited to O2 (UK) Limited...for a cash sum of approximately £30 million," said DSGi boss John Clare today, although details still need to be finalised.
For O2, ownership of a retail chain will help its ambitions to become a converged telco. Yesterday, it announced it was splashing out £50m to acquire small fry LLU ISP Be. That deal will provide O2 with the infrastructure to provide broadband and telecoms services direct to end users. The ownership of The Link stores will give O2 a place on the high street to flog those services to punters.
Elsewhere, DSG reported that overall revenues for the year were up 6 per cent at £7.4bn from £6.98bn on the year before although profit before tax was down 9 per cent at £303m from £332m.
In the UK and Ireland DSG saw like for like sales rise 3 per cent buoyed by strong growth in digital products such as flat panel TVs, digital cameras and internet audio products. Overseas, DSGi saw operating profits at its International businesses grow 20 per cent year on year as it experienced "strong growth".
Said Clare: "The group delivered a satisfactory trading performance over the year, despite difficult retail environments in some of our major markets. I was particularly pleased with our trading performance in the second half, when good progress was made across all our operations.
"We gained share in all of our markets during the period. An exciting array of new technology, including flat panel televisions, MP3s, iPods, laptops and satellite navigation equipment, was in high demand in our stores throughout Europe," he said. ®