Yahoo!, Microsoft launch new messenger services
For people with lots of friends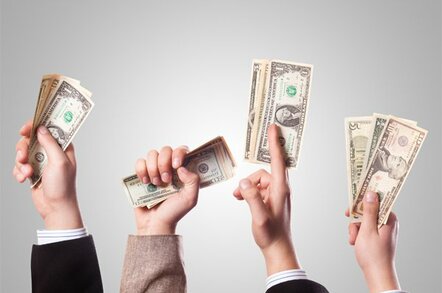 Yahoo! has launched an updated version of its messenger service, in beta, with plug-ins that allow users to share more information.
The update will enable users to run many software packages simultaneously, so groups can watch movies together, or share their calendars. Third party plug-ins will also allow Yahoo!-ers to track and share wish lists on Amazon, or keep tabs on an eBay auction.
The service also allows up to 1GB for file transfers, according to reports, and has extended the maximum number of contacts anyone may have to 1,000.
Microsoft is also updating its service with the launch of Windows Live Messenger. As well as the usual instant messages, the new service will let users make PC-to-PC calls, PC-to-phone calls, and video calls. It will also allow users to share folders on their PCs.
We can't bring ourselves to let the company's feeble attempt to link the launch to the new Pirates of the Caribbean film pass without comment. Actually we can. But have a look at the press release here, and share our pain. ®
Sponsored: Becoming a Pragmatic Security Leader