Dell HSDPA laptops work with any 3G carrier
Just swap that SIM
Exclusive Dell's now-shipping 'super 3G' notebooks, the Latitude D820 and D620, may not be quite as tethered to carrier Vodafone's third-generation mobile phone network as the PC giant has suggested.
As Reg Hardware was first to report a couple of weeks ago, Dell is now shipping the two notebooks with its Wireless 5505 Mobile Broadband 3G HSDPA card as a £131 optional extra. According to the blurb, buyers also get a pre-installed Vodafone 3G SIM. All they have to do is call Dell and activate the service which, according to Vodafone's own website, costs £25-95 a month.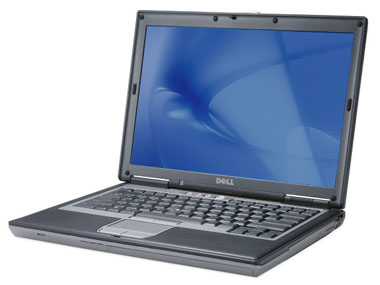 A peek at Dell's Service Manuals for the D820 reveals the SIM slot is located in the machine's battery bay. Most users probably won't even take a look, but Reg Hardware readers have been quick to try the notebooks with other networks' SIM cards and found that - for the moment, at least - the integrated 5505 is not locked to a specific network.
One reader, Mark, claims to have been running his D820's 3G connection off an O2 SIM, while one of his colleagues has gone with Orange.
Dell confirmed the 5505 is not SIM locked, when quizzed by Reg Hardware today, but it touted the Vodafone partnership as the easiest and quickest way to get the D820 and D620 up and running with 3G connectivity.
The 5505 appears to be a Novatel Wireless Expedite EU740 PCI Express-connected Mini Card, and Dell's Connection Manager application is derived from Novatel's MobiLink software. According to our correspondent, tweaking the app's Windows Registry entry lets you disable the bundled Vodafone branding if you prefer to use an alternative network.

HKCU/software/Novatel Wireless/NextGenCommon/Skin

"Set the value to 1 for a nice new skin," we're told. We haven't got a D820 handy to try it, but if you have, you do so at your own risk - Registry tampering is not for the inexperienced. ®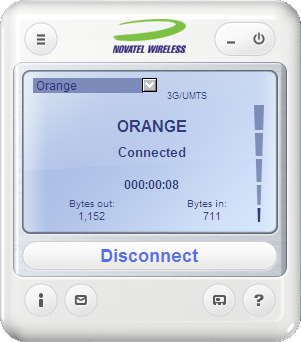 Thanks to Reg Hardware reader Tim for the alternative skin pic.
Sponsored: Detecting cyber attacks as a small to medium business