NetApp targets high performance
Spinnaker ship comes in with ONTAP GX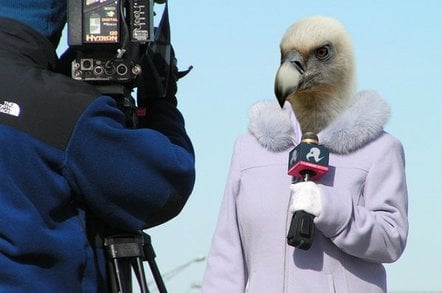 NetApp is finally unleashing the first fruit of its 2003 acquisition of Spinnaker today.
Its new OS, Data ONTAP GX, incorporates Spinnaker's global namespace technology for running high performance Linux NAS arrays.
Running on its new FAS6070 and FAS3050 series arrays, NetApp is hoping to flog GX to its most performance-demanding customers; that'd be oil companies, bioinformatics, chip designers and movie graphics firms. An earlier version of the new OS was used by ILM for the graphics for Star Wars Episode III. They'll be hoping to persuade users of traditional big box storage to make the switch to the linearly scalable node model too.
NetApp high performance research director Addison Snell said: "Storage vendors who take a broader view of what HPC customers need will find themselves in a better position to address all of the customer's concerns.".
Start-up BlueArc has cited its own global namespace parallel abilities as being a key driver behind success of its rival Titan 2000 line since it launched in March.
NetApp says Data ONTAP GX can similarly do all kinds of data-shifting jiggery pokery which maximises performance, but is transparent to users and simple to run for admins. It'll deal with fibre channel and ATA interfaces too. Testers have certified GX on a 24 node, 6 petabyte FAS6070 set up, but the firm's engineers reckon far more is possible if the demand is there. ®
Sponsored: Becoming a Pragmatic Security Leader