C&W moves to reassure wholesale resellers
Tear that letter up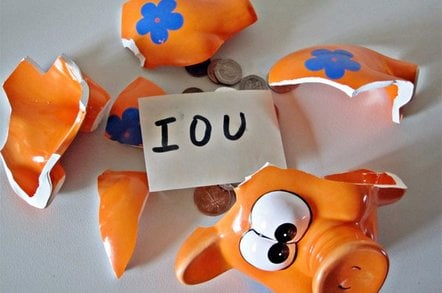 Cable & Wireless (C&W) has apologised to some 200 reseller partners after sending out an email yesterday telling them that its Bulldog ISP would not be taking on any new residential or business customers.
The email told of C&W's plans to pull out of residential broadband and instead concentrate on the provision of wholesale broadband. It also said it would not be accepting any new orders - dealing a hammer blow to those wholesale partners who rely on Bulldog for the resale of unbundled ADSL and SDSL lines.
Bulldog chief exec Emanuele Angelidis said: "From 1 July 2006, Bulldog will no longer take on new residential and small business customers. Instead, further customer acquisition by Bulldog will be through partnerships with major broadband service providers so that their customers can benefit from the...Bulldog network in the same way your customers do today.
"I would like to reassure you personally that we will carry on providing you and your customers with the same high level of service."
Just to confuse matters further, one reseller contacted us to say he'd been told by staff at Bulldog that C&W was looking to ditch its resellers as the troubled telco prepares to offer wholesale broadband on a giant scale to the likes of Vodafone and/or O2.
This, though, has been played down by C&W which admitted that some letters were sent out in error yesterday.
In a statement, C&W told us: "As part of Cable & Wireless' announcement yesterday of its intention to adopt a revised strategy in relation to the consumer and small business element of its local loop capability, letters were sent out yesterday to about 120,000 customers.
"Unfortunately, this letter was sent in error to about 200 existing reseller customers indicating that we would not be accepting new orders from them. We are contacting these customers to apologise." ®