Bring on the T-Mobile Sidekick III... on 26 June?
Enough to terrify anyone in Paris Hilton's contact list
There have been more sightings of the T-Mobile Sidekick III, and it's due to go on sale SOON. How do we know this? Well, the Sidekick III has appeared on the FCC website (Federal Communications Commission) and the speculation is that the US release date is the 26 June.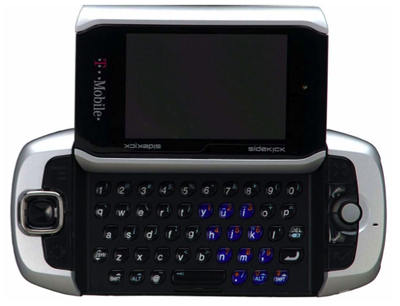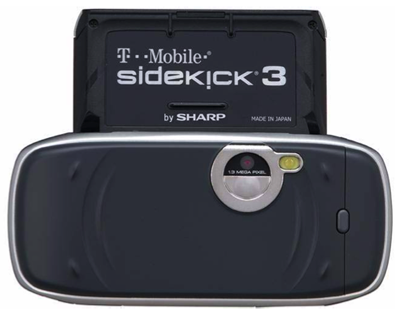 The original Sidekick was pretty much perfect so the Sidekick II update merely added a camera and changed the shape of the screen, but now it's time for T-Mobile to get serious. The Sidekick III is due to gain Bluetooth, a miniSD slot, the camera is upgraded to 1.3 megapixels, it's got a USB 1.1 connection (not USB 2.0) and it supports EDGE.
Naturally, it retains the swivelly screen of Sidekick II and still runs the Hiptop OS. From a cosmetic point of view the III looks very similar to the II however the navigation controls have been given a makeover. For Paris Hilton's sake let's hope the security has also been worked on. ®