Dell ships notebook with 'super 3G' card
Promised HSDPA add-on available at last
Exclusive Dell UK has begun selling a 3G network datacard kitted out with HSDPA high-speed download technology. The card is available to buy as an optional extra with the PC maker's Latitude D820 notebook computer.
Dell announced in January it would ship a machine with HSDPA support later this year. The following March, it launched the Centrino Duo-branded D820 and D620, saying both machines would in due course be offered with an HSDPA option, but it was unable to state when the 'super 3G' card would be available.
Well, now it is. Buyers choosing the D820 can opt to have the Dell Wireless 5505 Mobile Broadband 3G HSDPA card pre-installed for an extra £131. The card ships with a with Vodafone SIM, the Dell website states, as expected. According to Dell, the card works in HSDPA mode when connected to Vodafone's 3G networks in the UK, France and Germany.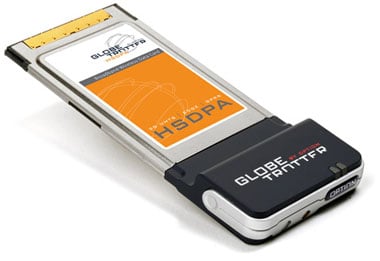 However, Vodafone itself has yet to list an HSDPA-enabled 3G datacard on the carrier's own website. When the Vodafone UK HSDPA service goes live - sometime this summer, the company has said in the past - it is only expected to operate within the M25 area. If it detects no HSDPA network, the Dell card should connect at regular 3G data-rates.
The card provides download speeds of up to 1.8Mbps - the upload speed is 384Kbps - five times faster than today's standard 3G networks.
It's currently unclear whether Dell is also offering the card with the D620, as promised. The D620 customisation page on Dell's website was unavailable when we checked today. The cards can be bought separately, we understand, for £149. ®
Thanks to Reg Hardware reader Mark for the tip.
Sponsored: Quit your addiction to storage