China and US trade blows over Lenovo
'Security risk' a Red herring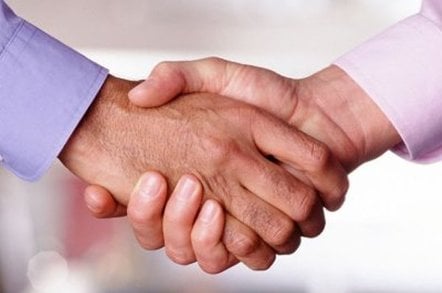 China's Ministry of Commerce has complained that the US decision to chuck out Lenovo computers because of alleged "security risks" was entirely unfair and smacks of Cold War posturing.
Earlier this month, the US State Department said Lenovo PCs should be removed from any secure network because of fears they contained tiny Chinese spies sending information back to Beijing. The Department bought 16,000 Lenovo PCs earlier this year.
Lenovo said all the machines in question were made in plants in North Carolina and Mexico as a result of the takeover of IBM's PC business in 2005. The company also made clear it does not install "backdoors" or surveillance tools in its machines. [Well they would say that, wouldn't they]
A spokesman for the ministry said the decision was discriminatory and: "It embodies a Cold War mentality and is arbitarily invoking national security as a reason. This decision is unwise. It is an obstacle that violates fair competition and the principles of free trade."
More from AFX here.
The touching fear of "Reds under the bed" would be more realistic if it was possible to buy any computer which does not contain Chinese components. ®