HD TV in the UK
Need a next-gen telly? We'll put you in the picture
Cables and copy-protection
You'll need to deliver the HD content to your TV so it's time to talk about cables and connections. You'll want one SCART connector for your current DVD player and a second SCART for your PS2 or Xbox, and component-video will come in handy if you have an Xbox 360 which has HD output. You can also use component to carry HD content provided it's not copy-protected. Sooner or later you can expect that most HD content will be encrypted with the industry-standard AACS copy protection system, so we have to consider the HDMI (High-Definition Multimedia Interface) connector.
Hollywood will not distribute HD content without a bullet-proof anti-piracy system so it has invented the encryption bubble. As the encrypted HD signal passes down the line each device in the chain checks that the next device supports AACS and has an HDCP (High-bandwidth Digital Content Protection) chip which holds the encryption keys securely. The visible part of this chain is the HDMI connector, which looks similar to a Firewire port. Provided you connect your Sky HD box and Blu-ray Disc player to your HDTV with HDMI then all is well, up to a point. HDMI supports both audio and video so if you want the full home theatre effect you'll need a surround sound receiver with HDMI pass-through.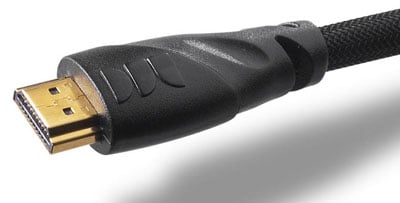 The content protection chain is supposed to end at your HDTV when you watch the picture and listen to the audio, but if, say, you connect a PVR or a camcorder so you can record shows to hard disk or digital tape then the chain is broken. The system responds by dropping the resolution of the image so 1080i HD drops from 1,920 x 1,080 to 960 x 540, and a 720p image will drop even lower, probably to 480p which is an HD standard that is similar to the ols US TV system, NTSC.
In other words, if there's a glitch or one of your pieces of hardware doesn't fully support the correct version of AACS and HDCP you'll end up with an image that is worse than you get from standard definition TV today. This may sound like scaremongering but the HDTVs that are on sale at present are only 'HD Ready', and Sony has already taken some stick for shipping early HDCP TVs that don't support full 5.1-channel surround sound, not to mention the fact that the 20GB PlayStation 3 will have Blu-ray but not HDMI.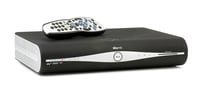 Sky, meanwhile, is having problems delivering HDTV, but give it a few months and you'll be able to receive HD from Sky, NTL and Telewest if you're willing to pay for it. The missing link is the BBC and free-to-air. We're told that the Beeb won't be able to transmit HD TV signals alongside analogue and SD digital broadcasts. So, as things stand, HD Freeview won't be an option until 2012 when the analogue signal is turned off, freeing up some bandwidth. However there are rumours that the BBC will broadcast HDTV using the Astra2 satellite later this year.
You can get BBC HD content through Telewest's TVDrive system, but don't forget Telewest is selling BBC HD to its customers when they are also obliged to pay a licence fee. We should all be able to get BBC services free-to-air, including HDTV, but as things stand this won't be the case until 2012 unless we also pay a satellite or cable channel.
Time to buy?
So let's look at the big questions. Do you need an HDTV? Well no, not really - not yet, anyway. The key is the availability of digital content and unless your a rabid footie fan, the best plan is to wait and see how well the satellite and cable services perform. Sky often has problems delivering SD TV through rain clouds and snow so the extra data of an HDTV broadcast might cause it real problems.
There's no doubt that sports and wildlife broadcasts will look superb in HD, but are you really prepared to spend £1,499 to see David Attenborough get down and dirty with mountain gorillas in 1080i?
The final unknown is the shift to HD disc formats, which looks like a bid by Hollywood to persuade us to scrap our movie collections and start all over again. No doubt Pirates of the Caribbean 3 will look stunning in HD but Orlando Bloom's acting won't be improved just because we'll be able to see every hair and pore in startling detail. ®
Related links
www.digitaluk.co.uk
www.digitaltelevision.gov.uk
www.freeview.co.uk
Sponsored: Detecting cyber attacks as a small to medium business