HD TV in the UK
Need a next-gen telly? We'll put you in the picture
Aspect ratio
A decent SD or HD TV can handle a change in aspect ratio with minimal fuss, which is useful as some content, such as the news, is still broadcast in old-style 4:3 (width:height), while movies and much of the current crop of TV are transmitted in a widescreen, 16:9 format, but you'll notice that the news, for instance, tends to be 4:3 so if your TV is a bit stubborn, Huw Edward's face will look horribly distorted as though he is near a high gravity field.
The situation is going to get worse when we add HD content to the mix as your TV will have to be flexible enough to chop and change aspect ratio and resolution. Most HD content will be transmitted in 720p so in theory you'll lose some detail if you buy a 1080i TV but in practice the TV broadcast passes through so many compression/decompression and coding/decoding cycles that this is a relatively minor problem.
Sky in the past said it has "opted for both 720p and 1080i", but it recently announced that it will broadcast everything in 1080i. This despite the fact that most US HDTV is broadcast in 720p so Sky will have to upscale imported content to 1080i, and most European TV standards bodies recommend 720p. We say 'watch this space' to see if Sky goes back on this slightly barmy plan.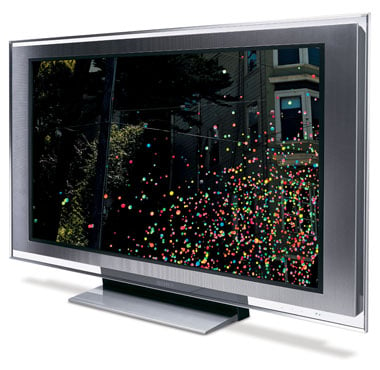 You can watch low-resolution SD TV on a high-resolution HD TV and it looks perfectly acceptable, provided the hardware is decent - again, get the shop to demo both. If you're unconvinced you can splash out £90 on an LG DVK9900H upscaler which supports 1080i and will convert an SD picture to HDTV resolution, but we strongly suggest that you try before you buy. By its nature upscaling technology has to guess how to scale a 768 x 576 picture up to, say, 1,280 x 720, and the resolution won't be as clear and as sharp as a picture that is displayed at its native resolution.
Size matters?
If you're happy with PAL TV on a 32in CRT then 720 HD content will look equally good on a quality 40in HDTV, but if you're heading for 50in territory you ought to consider 1080i. This is the resolution supported by the next-generation optical disc formats Blu-ray Disc and HD DVD, and it's where things start to get tricky.
In theory, a 1080p-capable HD TV delivers the ultimate in quality, but in practice they are very thin on the ground and also rather expensive. 1080i is superb for a very large home cinema TV but is unlikely to deliver any practical benefit in everyday use. It can yield better-looking still images than the lower-resolution 720p, but is effectively no more detailed in fast-moving sequences. For that reason, 720p is likely to be the mainstream broadcast standard for some years to come.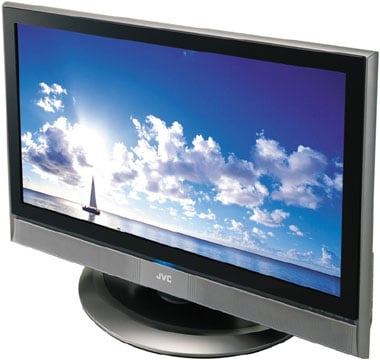 Sponsored: What next after Netezza?