Griffin RoadDock straps Sony PSP to car seat
Make car journeys like long-haul flights
Want to give your kids and other car passengers that airline TV-in-the-back-of-the-seat experience on long journeys? Thanks to Griffin Technology, you'll soon be able to do just that. The company will next month ship RoadDock, a rig for attaching a Sony PlayStation Portable to the back of a car seat.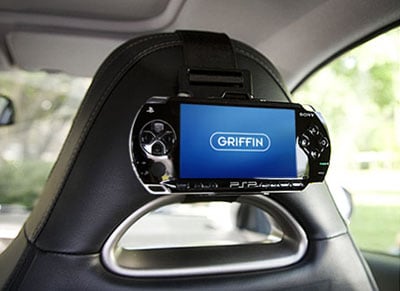 The $39 accessory provides a 2in-wide elasticated band to strap the dock to the seat. Fitted to the strap is a docking unit for the PSP that allows the handheld console to be rotated through 360° and tilted for the best view.
Alas, the unit doesn't appear to include a power connector - though you probably don't want wires strewn about the cabin - so you're still reliant on the PSP's battery to keep the wee ones distracted through the journey.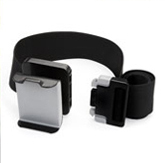 The RoadDock is set to ship next month, but Griffin is already taking orders at its website. ®