Fujifilm snaps dual-shot Z3 anti-blur camera
Slimline and female-friendly, company claims
Fujifilm has unveiled its latest FinePiz Zoom Z-series digital camera, a slimline five-megapixel model that it's offering in light pink and metallic blue shades, as well as the traditional silver, the better to appeal to the ladies.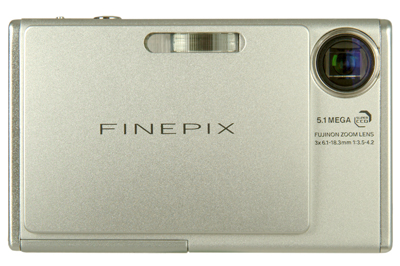 Designed to focus on the kinds of shot female photographers take the most - according to Fujifilm's research, at any rate - the Finepix Z3 Zoom offers ISO 1600-level sensitivity to capture people pics taken in low-light conditions without having to rely on the flash - though this camera's flash is supposedly smart enough to expose the background without over-lighting the subject.
Fujifilm also touted the Z3's dual-shot mode which takes two pictures when the shutter's pressed, one with flash and one without, allowing the snapper to then choose which looks best. The camera's got anti-blur technology built in too, the company said, and a 30fps, 640 x 480 video mode.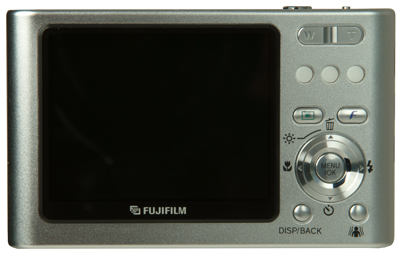 The Z3 ships with 10MB of on-board memory - it takes xD cards too - and a 3x optical zoom lens. On the back is a 2.5in LCD with "scratch-resistant" glass. It supports PictBridge for direct-to-printer printing. There's no word yet on pricing. ®
Related reviews
Pentax Optio W10 waterproof 6Mp camera
Kodak EasyShare V610 6Mp camera
Casio Exilim Card EX-S600 6Mp camera
Ricoh GR Digital 8.1Mp camera
Olympus E-500/EVOLT E-500 8mp digital SLR
Fujifilm FinePix S9500 Zoom nine-megapixel camera