MacBook motion sensor malarkey gets useful
First there was MacSabre. Now welcome... SmacBook
If you thought the motion sensor in Apple's MacBook Pro and MacBook laptops was only there to help protect your hard drive from accidental drops, or to do silly things like Star Wars lightsabre emulation, think again. Someone's come up with an application that's actually useful: screen control.
You can see a video of the process in action here.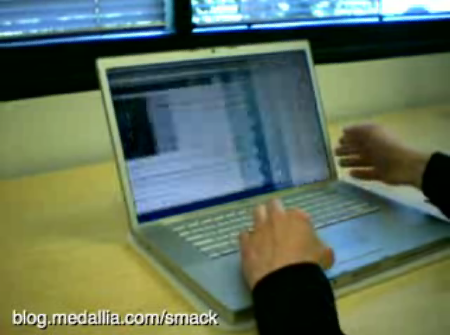 The trick's done by combining Amit Singh's utility AMSTracker, a command line tool that regularly reports the motion sensor's status. It's then used by a system script like this one that uses the data provided by AMStracker to trigger events like key presses which in turn set Mac OS X's Exposé or Dashboard in motion.
Tap the side of your screen and... bingo.
Just don't hit it too hard, OK? ®