AMD Socket AM2, Athlon 64 FX-62
AMD finally moves to DDR 2, but was the wait worthwhile?
Review Today, AMD is launching two major new products: its Socket AM2 interconnect and a faster Athlon 64 FX to go with it. A little bit later on today we'll see Nvidia's new nForce 500 series of chipsets, but let's start with AMD, as this is really its day and not Nvidia's - no matter how important a partner it is. Besides, Nvidia's new toys have a later NDA, ahem. For AMD, the year's biggest open secret has become official: it's supporting DDR 2 SDRAM...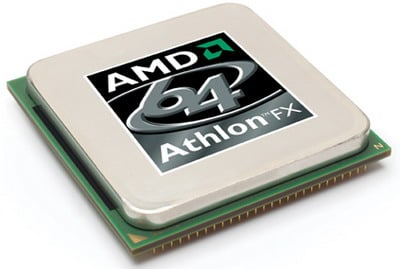 According to AMD, the time is finally right for it to move its entire processor range – including the entry-level Semprons – to DDR 2. The speed is there, and so is the availability, and the price is good too. This means all of AMD's desktop processors will be using the same CPU socket, named AM2. It will use 940 pins, but it isn't pin compatible with the current Socket 940 AMD Opteron processors.
There's never a good time to transition to a new platform, no matter what part of the industry you're in, and moving to a new CPU socket is always a pain for the customers as it generally means investing in a wide range of new kit too. Although AMD moved from Socket 754 to Socket 939 on its high-end parts, it seems like this time around AMD decided that a single socket is better for its customers. The upside is that you don't have to get a top of the range processor on day one and it's likely that the AM2 will be with us for the next couple of years. Unless, of course, there are some major advances in computer technology...
And you may not need to switch yet. Anyone with an up-to-date Socket 939 CPU probably shouldn't consider moving to AM2 yet as there are no real performance benefits. Yes, you read that correctly: AMD doesn't claim to have any made any performance benefits over Socket 939, it's just a move to a new memory technology.
Sponsored: Becoming a Pragmatic Security Leader