BSA urges government to fight software pirates
Lobby fodder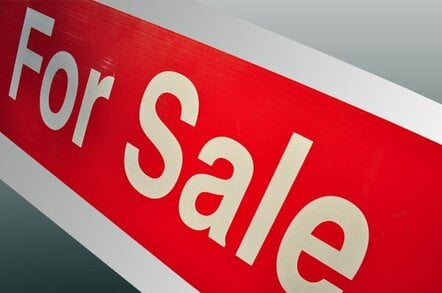 More than a quarter (27 per cent) of PC software used in the UK is illegal, according to a survey by the Business Software Alliance (BSA). The latest edition of the industry organisation's Global Piracy Study shows the rate of illegal software in Britain is unchanged from 2004.
Continued "disrespect" by UK businesses towards Intellectual Property cost software publishers more than $1.8bn last year, the fifth largest total in the world, according to the study, which was conducted by IDC on behalf of the BSA.
It's hard to say how many instances of pirated software represent actual lost sales at full retail price. The distinction between the "retail value of pirated software" and "sales lost to piracy" is not addressed in the BSA's survey. This point is worth noting because the BSA uses headline figures on software piracy in the course of its lobbying efforts.
Indeed, the BSA is calling on the UK government to tackle what it describes as a "piracy culture" in the country. "Lack of respect for IP in the form of software piracy is having a hugely detrimental effect on the UK's IT industry, and we hope the government continues to drive awareness around IP and pushes for the introduction of tougher enforcement measures," said Siobhan Carroll, regional manager of the BSA's operations in northern Europe.
The BSA highlights the recent launch of a a new ISO Standard, ISO/IEC 19770-1, for software asset management as a positive development that gives organisations a framework for achieving compliance. "While the ISO is aimed at larger companies, we welcome its launch and urge SMEs to adopt the spirit it advocates by purchasing and managing their software responsibly," Carroll added.
Worldwide losses from software piracy came to $34bn in 2005, an increase of $1.6bn over the previous year. The highest piracy rates are found in Vietnam (90 per cent), Zimbabwe (90 per cent), Indonesia (87 per cent). The lowest levels of software piracy were recorded in the US (21 per cent), New Zealand (23 per cent), Austria (26 per cent).
The BSA/IDC study covers packaged software running on PCs. The study omits software made available through a service or packages that run on mainframes or servers. IDC developed its figures using its statistics for software and hardware shipments in addition to 5,600 surveys and input from analysts in 38 countries to analyse software piracy trends. IDC's methodology involved an attempt to determine how much packaged software was used last year. The amount paid for packaged software last year was subtracted from this figure to estimate unlicensed software use. ®
Sponsored: Quit your addiction to storage