Symantec moves to slap Redmond with Vista injunction
Fight, fight, fight!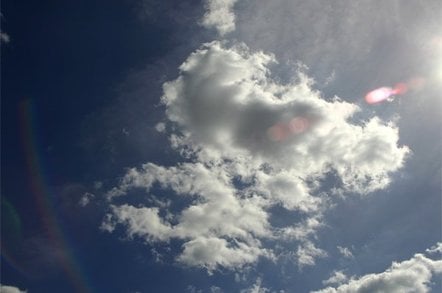 Symantec is suing Microsoft over the Volume Manager software it acquired in its Veritas purchase last year. The suit was filed yesterday in the Seattle district court.
The security firm is after Microsoft for unspecified damages and an injunction that could halt the release of Vista and the Longhorn server suite. The case relates to a 1996 contract between Microsoft and Veritas which licensed the latter's software for dealing with large chunks of data.
Symantec confirmed: "[The] lawsuit...relates to Symantec's Volume Manager technology and Microsoft's misappropriation of our intellectual property rights for that technology.
"Symantec would have preferred to have resolved this issue through negotiations, and pursued that effort for close to a year. However, we were unable to resolve our differences and found it necessary to take this step to protect our intellectual property."
The court order they're seeking would nix any further development, distribution or selling of Microsoft products that incorporate the technology. The court papers can't have been welcomed at Microsoft HQ; it's yet another roadhump for the troubled release of their new operating system.
Microsoft responded: "We worked hard to resolve these issues with Symantec, but were not able to reach an agreement. We believe the facts will show that Microsoft's actions were proper and are fully consistent with the contract between Veritas and Microsoft." A spokesman said the dispute was based on a "very narrow" aspect of the 1996 deal.
The two are increasingly competing against each other as Microsoft wises up to security and storage software. The court battle will take the hostilities to a whole new level. Microsoft said: "We value our relationship with Symantec." ®