GPU shipments up 25 per cent in Q1
Intel, ATI, Nvidia gained, while VIA and others lost share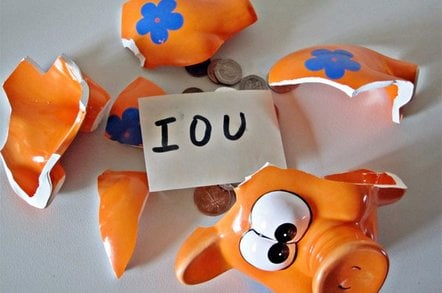 Intel grew its share of the graphics chip market during Q1, along with ATI and Nvidia, the latest figures from market watcher Jon Peddie Research reveal. The losers were VIA, SiS and Matrox, all of which registered sequential market-share declines.
Intel's share of the 74.9m GPUs that shipped in Q1 rose from 37.5 per cent in Q4 2005 to 39.1 per cent. ATI took 28.7 per cent of the market, up 2.2 percentage points, while Nvidia's share was up a third of percentage point to 18.7 per cent.
VIA's share fell three points, from 12 per cent to nine per cent. SiS was down a percentage point to 3.7 per cent. Matrox's tenth of a percentage point share barely troubled the scorer - it was less than all the remaining players' shares combined (0.4 per cent).
Some 55.6m desktop GPUs shipped in the quarter, JPR reckons, 62.2 per cent of which were integrated parts. Shipments were down 7.5 per cent sequentially but up 22.3 per cent year on year.
Intel took 34.1 per cent of the desktop market, followed by ATI (26.1 per cent) and Nvidia (23.3 per cent), with ATI growing its lead over its arch-rival. That said, Nvidia once again outsold ATI in the discrete segment and grew its share to 53 per cent from 51.5 per cent in the previous quarter. ATI's share fell from 46.3 per cent to 45.1 per cent.
Some 73.4 per cent of the 19.2m mobile GPUs that shipped in Q1 were integrated parts - a slight dip in share on the previous quarter but up from 62 per cent in Q1 2005. Intel took 53.3 per cent of the market, ATI 36.4 per cent and Nvidia 6.6 per cent. Nvidia grew its share of discrete mobile GPU shipments from 20.3 per cent to 25 per cent while ATI's share fell from 79.2 per cent to 74.6 per cent.
Overall, GPU shipments jumped 25 per cent year on year, with desktop chips up 24.5 per cent and mobile parts up 31.2 per cent. ®