Dell takes care of Wall Street, not customers with AMD move
Opteron distraction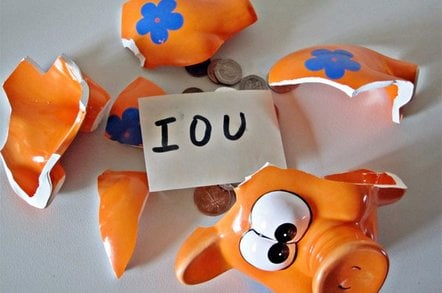 Analysis Dell's decision yesterday to start shipping an AMD-based server sent a strong signal that investors and not customers come first for the company's current management team.
At face value, we'll grant you that such a statement seems odd. After all, it's the customers and not investors that will be buying Dell's new four-chip Opteron server at year's end.
Executives, however, really concerned about placating customers would have shipped Opteron-based systems long ago. Dell's server sales, which always grew at double-digit rates, dropped to 3 per cent growth during its first quarter when compared to the same period last year. When compared to Dell's fourth quarter, server sales actually fell 7 per cent.
Meanwhile, sales of Opteron chips have surged with AMD reporting triple-digit growth year-over-year. As the most successful Opteron server vendor, HP benefitted most from the strong performing chip. Another Dell rival Sun Microsystems has carved out close to a $500m a year Opteron server business. Even an Opteron-focused newbie like Rackable Systems that competes in Dell's low-cost core has seen its share price jump from $12 to $35 over the last year on the back of strong sales to the likes of Microsoft, Yahoo and Amazon.
It seems impossible to believe that Dell could claim it didn't hear demand for Opteron systems from its customers during the year, but that's what the company insisted.
Rather than picking up Opteron as it should have two years ago, Dell stuck with Intel during one of its darkest times. Dell charged that Intel's impressive product roadmap was the reason for this loyalty, but we've seen Intel rework this pristine roadmap again and again over the past two years, and there's still more work to be done before Intel has an architecture that can match AMD's from one-way boxes to eight-way boxes.
Dell, in fact, confirms that last point by choosing Opteron for higher-end servers.
That said, Intel does have a more impressive overall processor lineup coming out later this year. So why on earth, after missing the Opteron boat, would Dell decide to "listen to its customers" now, when it really doesn't have to?
There's no question that one of the main drivers behind the timing of Dell's Opteron decision was its flagging financial fortunes.
Leading up to yesterday's first quarter results, Dell had warned investors that its revenue figures would disappoint. That warning coupled with plummeting financial markets have crushed Dell's share price in recent weeks. Dell knew that it would make matters worse yesterday by showing the actual results to investors and announcing a broad plan to reinvigorate its business.
What better way to distract investors than by playing the AMD card?
Sponsored: Detecting cyber attacks as a small to medium business