UK lawyers net £19m from software piracy case
Nice work if you can get it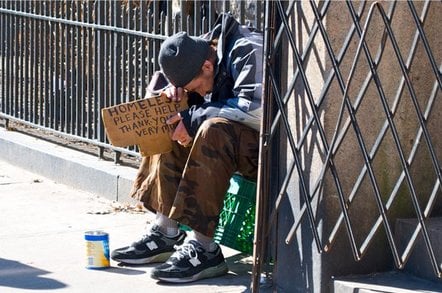 A software piracy case cost the UK taxpayer more than £19m in legal aid last year.
The prosecution of six men over allegations of software piracy as part of Operation Blossom racked up £18.4m in legal aid fees plus prosecution fees of more than £750,000. The case culminated with the conviction of all six men. One man was sentenced to two and a half years, the Guardian reports.
While the courts were happy to dole out porridge because of the case, the defendents' lawyers are in a far happier position. Six firms of solicitors coined more than £14m between them while a team of 15 barristers who worked on the case won't be short of a bob or too either.
James Sturman QC, for example, made £1.18m in the last financial year (2004-05), largely of fees connected with the Operation Blossom case - even though his client admitted his guilt and never stood trial. Sturman is the first barrister to ever earn more than £1m from legal aid arising from criminal cases.
The most expensive civil case to conclude in 2004-05 involved a class action suit on behalf of 120 women who'd either died or suffered strokes as an alleged result of taking third generation contraceptive pills. The failed lawsuit involved legal aid fees of £9.9m. The fees came to light in a written answer by constitutional affairs minister Harriet Harman to questions posed by Labour MP Andrew Dismore. ®
Sponsored: Minds Mastering Machines - Call for papers now open