Petrol-pump thieves go hi-tech
System bypass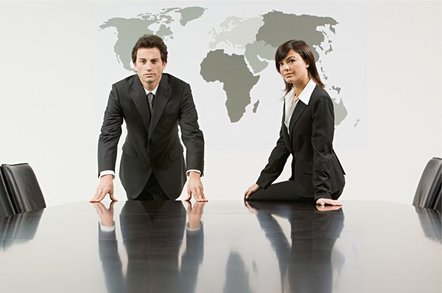 Tech-savvy thieves have worked out a means to obtain free petrol after hacking into electronically-controlled petrol pumps, according to US reports. Two gas stations in St Louis, Missouri report recently losing up to $10,000 each through the scam. Crooks reportedly reprogrammed internal keypads to dispense free gas after opening up pumps. Thereafter, other unscrupulous customers take advantage of the ruse to avoid paying for petrol either.
"They (the thieves) have a key to the pump and then after they open up the pump they go in and they reprogram the pump, so they can have free gas. And then everybody behind them sees what they're doing, and they continue," Kevin Tippit, manager of the Phillips 66 gas station told KSDK News Channel 5. Amjad Darwish, owner of Mobile Food Mart, which houses another gas station, suffered a similar attack last month.
You might think that gas station attendants would notice someone tinkering with the pumps but this in not necessarily the case. "What it actually does is bypass our system," Tippit explained. "It goes beyond the register and is drawing directly off the pumps."
Tippit's staff don't have access to the codes to the interior keypads even though they do have access to physical keys. Mobile Food Mart contacted the supplier and had keypads removed from its petrol pumps. Staff at the store are keeping close tabs on footage from CCTV cameras that monitor its gas pumps.
Last week workers nabbed a suspect in the case. "When he walks in, we locked the door and call the police. They searched his car. They found the keys (and) the program. Everything was in his car," Darwish said. Local police are investigating the thefts. ®
Sponsored: Detecting cyber attacks as a small to medium business