Bill Coleman's $1bn gamble
Checking in with Cassatt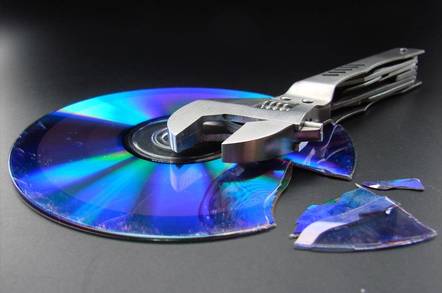 Into the Valley Anyone gullible enough to believe vendor press releases would wonder why Cassatt even exists. It's a software start-up trying to compete in a server virtualization market dominated by the likes of IBM, HP and Sun Microsystems. And, in fact, these massive companies have already solved the virtualization problem, according to the last three years of their marketing material.
Customers actually trying to improve their data center management situation don't buy this hype. They've watched HP kill off the Utility Data Center project after billing it as the clear future of computing. They've also seen Sun Microsystems do nothing with its acquisition of virtualization godsend Terraspring and scratched their heads when IBM rolled out "heterogeneous" software that only worked with AIX.
That's why Cassatt exists and also why the company has had a slow go of it since starting out in 2003. Customers have been bombarded by so many disingenuous virtualization pitches that it's hard to believe anything a vendor - big or small - says.
Unlike some vendors that have recently reined in their virtualization claims, Cassatt still promises the world. It doesn't want to serve as one piece in the virtualization puzzle. It wants to be the standard platform for lumping all of your servers into one, big mass and then for controlling how applications make their way onto and off of those boxes. Cassatt hopes that its Collage software will serve as the centerpiece that other vendors plug into with their own software.
Much of Cassatt's ambition comes from CEO Bill Coleman, who helped bring Solaris to life while working at Sun and then went on to co-found and lead BEA Systems. Coleman sees Cassatt as potentially being able to create a whole new software market much like BEA did in the middleware sphere. The problem Cassatt plans to solve is the management of myriad web services used by large companies in the coming years.
"Instead of a thousand applications that a company like HP has now, they will have a few billion web services," Coleman said in an interview with The Register at Cassatt's headquarters in San Jose. "You can't put a man in the loop to manage that anymore. Something had to happen to deal with this."
"It's obvious that there's a new platform here, and that is to automate and provide autonomic capabilities and dramatically lower costs."
Cassatt has tried to avoid some of the pitfalls experienced by other vendors by designing Collage to work without altering existing servers or software packages. Customers install Collage on an x86 server and let it go to work.
"The problem is that systems management requires putting agents on systems, and the more systems you have the more overhead you have," Coleman said. "This is a scale problem.
"The overhead has to be the same for managing one server as it is for managing a thousand servers. We don't put one line of code on customers' servers. We don't require any changes to the applications, the operating system, the hardware or the systems management platform."
We were skeptical about how well Collage would perform. Cassatt's staff, however, showed us a demonstration of what happens after a server fails, and the software seemed to live up to its billing. Collage detected that an IBM blade had been pulled from a rack, found an existing server and got it up and running with a new web server in a few minutes. This process did not require any administrator intervention.
Beyond that, the Collage software looked pretty clean. We wouldn't call it glorious, but the management console showed all of the hardware, web servers, Java application servers and virtual machines from VMware running in the test data center in a digestible format. In addition, it made tweaking policies for the various servers pretty easy if you, for example, wanted to turn off some of the automated features or make sure a given application was always running on a high-end box.
But it's not really a slick interface or fancy sales pitch that larger clients are lacking, according to Coleman. They want a package that will make a major difference to their data center instead of just freeing up more server space here or automating a single function over there.
"If you haven't already convinced yourself that you have to change your business, and you've outlined your objectives, and they don't align with my product, then we shouldn't be talking today," Coleman said.