HP laptop crypto 'backdoor' lawsuit fails
Convict broken up over DriveLock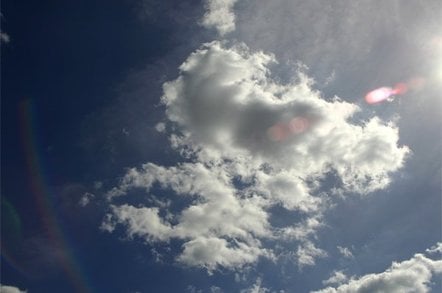 An attempt by convicted felon Michael Crooker to sue HP for false advertising over the security of its laptop technology has floundered. Crooker, 52, from Agawam, Massachusetts, decided to buy a Compaq laptop in September 2002 largely because of a feature called DriveLock, which prevents a hard drive from working unless users submit the appropriate password.
Crooker's laptop was seized by ATF agents during a raid on his home in June 2004 that also resulted in the seizure of materials that might have been used to make bombs. The computer was passed on to the FBI which uncovered incriminating evidence on the machine. Crooker claimed in a January 2006 lawsuit that the authorities told him they intended to use a HP-supplied "back door" that allowed them to circumvent DriveLock.
Information on the computer was subsequently presented in court papers. DriveLock is a physical security-based system that prevents a drive from turning unless the appropriate password is entered. Putting a drive into a different machine wouldn't work but physically scanning the drive for data in a date recovery lab would, so Crooker was on shaky ground when he claimed HP must have supplied a back door. His suggestion that HP committed a breach of contract and warrant by claiming the system was impenetrable has more merit, if you're prepared to overlook Crooker's character. Crooker is serving a two year sentence for shipping an air-gun silencer, the latest in a long line of convictions - including blowing up a witness's car, mailing death threats to police armed robbery and tax fraud - dating back to the 1970s.
Crooker demanded $250,000 in compensatory damages, $100,000 in punitive damages and costs. However he failed to fill out the proper legal forms or file a fee so the case was dismissed last month without legal argument. There's more (much more) background on the case in an article in the Hartford Advocate here. ®
Sponsored: Minds Mastering Machines - Call for papers now open