FTC sues over mobile phone records sale
No-questions-asked trade outrage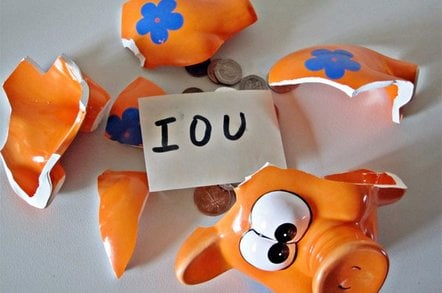 A US consumer watchdog has launched a series of lawsuits designed to frustrate the controversial sale of consumers' telephone records to data brokers. The Federal Trade Commission (FTC) is seeking a permanent injunction against five web-based operations over the practice.
It also wants the courts to seize profits made from the sale of these records from the five data brokers. The defendants have been named as: 77 Investigations Inc, and Reginald Kimbro, based in Upland, California; AccuSearch Inc, doing business as Abika.com, and Jay Patel, based in Cheyenne, Wyoming; CEO Group Inc, doing business as Check Em Out, and Scott Joseph, based in Fort Lauderdale, Florida; Information Search Inc and David Kacala, based in Baltimore, Maryland; and Integrity Security & Investigation Services Inc, Edmund L Edmister, Tracey Edmister, and F Lynn Moseley, based in Yorktown, Virginia.
The defendants are being sued over alleged violation of the Telecommunications Act of 1996 which states that consumers' phone records are private property that can only be disclosed with the approval of a customer, as well as breaches of the FTC Act.
"Trafficking in consumers' confidential telephone records is outrageous," said Lydia Parnes, director of the FTC's Bureau of Consumer Protection. "It robs consumers of their privacy and exposes them to everything from snoops to stalkers. We intend to put a stop to it."
According to the FTC complaints, the defendants advertised that they could obtain the confidential phone records of any individual, including lists of outgoing and incoming calls, to anyone prepared to stump up their fees, regardless of any legal niceties. The FTC alleges that data brokers used deception to obtain confidential phone records data.
"The account holders have not authorised the defendants to obtain access to or sell their confidential customer phone records. Instead, to obtain such information, defendants have used, or caused others to use, false pretenses, fraudulent statements, fraudulent or stolen documents or other misrepresentations, including posing as a customer of a telecommunications carrier, to induce officers, employees, or agents of telecommunications carriers to disclose confidential customer phone records," the FTC complaints state.
One of the defendants, Integrity Security & Investigations Services Inc, which is based in Yorktown, Virginia, also allegedly obtained and sold consumers' financial records, including credit card information.
The lawsuits, announced on Wednesday, follow an undercover investigation by FTC staff assisted by the Federal Communications Commission and US mobile operators Cingular Wireless, Sprint Nextel, and Verizon. Investigators surfed the net to identify US firms that sell consumers' phone records. They then posed as clients to complete undercover purchases of the phone records. FTC staff followed this up with warning letters to operators of 29 websites that continued to advertise the sale of phone records to the public.
Dozens of data brokers in the US make a business from selling call records - sometimes obtained from phone company insiders or by deception - for about $100 per account per month. The main market is private investigators.
The Electronic Privacy Information Centre filed a complaint with the Federal Trade Commission over these practices back in January. It has also submitted a petition to the regulator asking it to act to make sure phone companies improve their security safeguards. Meanwhile, consumers are advised to ask their phone companies to install a password on their individual accounts in a bid to block unauthorised access. ®
Sponsored: Quit your addiction to storage