Borland axes fifth of workforce
300 to go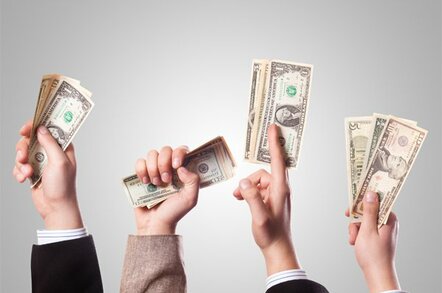 Borland is cutting 20 per cent of its workforce, with the axe falling heaviest in sales and marketing, under a restructuring designed to focus on profitable markets.
The company is releasing 300 workers, mainly in "go to market" activities, with plans to shutter offices in at least some of the 29 countries it currently operates in. Details are yet to be finalized, but closures will be based on the size and revenue potential for Borland's Application Lifecycle Management (ALM) business. ALM will be Borland's main focus once its 20-year-old integrated development environment (IDE) business has been spun out.
Mike Hulme, senior director of product marketing, told The Register that Borland is deciding how it should go to market in less lucrative geographies, a process that could result in new or expanded reseller agreements. He stressed Borland is "putting resources" into top tier IT markets, which include the UK, France, Germany and the Benelux countries. The European market is where Borland's Delphi business is currently strong.
"As we shift to ALM we have more of a direct model. That's very expensive to support and it doesn't make sense to have a dedicated model in every market," Hulme said.
The cuts come as Borland restated its loss for fiscal 2005, adding an extra $1m to total $29.8m. Borland said Wednesday it expects to save $60m from the cuts, spinning out the IDE business and restructuring.
The restructuring will see Borland combine sales and professional services under field operations, customer support is being united with research and development, and a new business operations function will "focus on aligning internal processes and systems toward serving customers". This department will be headed by senior vice president Chris Barbin, who will report to chief executive Tod Nielsen. ®