Texas wants rich geeks, while AMD will settle for the poor
Bidness is business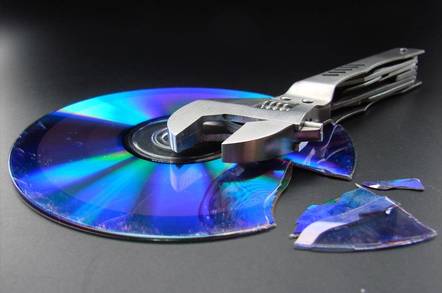 WCIT The World Congress on Information Technology (WCIT) kicked off today in Austin with a pair of diverging pleas. Texas Governor Rick Perry made his pitch to big business, while AMD CEO Hector Ruiz hawked his gear to the poor.
Speaking to IT leaders from around the globe, Perry delivered exactly the type of speech you might expect. It was a passionate – sometimes rambling – tribute to Texas and its unadulterated love for technology. After covering all the basic Texas clichés, Perry reminded the WCIT crowd time and again that he runs a grand and business-friendly state.
"(You're) the researchers, inventors and business leaders laying the groundwork for the next wave of the information technology revolution," Perry said. "I have always had a great deal of respect for you. As we would say, 'Howdy, and welcome to Texas.'"
Perry added later that, "There is no better place on the face of the Earth to run an IT business than Texas."
This spiel fit in well with the WCIT agenda. While rather small in overall attendance, the event managed to pull in some of the biggest names in technology, including the likes of Microsoft' Steve Ballmer, Intel's Paul Otellini, and Dell's Michael Dell. In addition, delegates come from myriad countries to hear speeches covering topics such as the digital divide, regional policies around IT businesses and the item du jour - "green computing."
Texas has always been able to boast about cheap land, low taxes and good weather, and Perry hit on all of these points. In addition, he said the state is working to fund university research efforts and to set up clusters of like-minded technology companies that can help each other out. Silicon Valley has long used a similar model, dating back to the Stanford Research Park built in the 1950s to host businesses near the university.
There was nothing exceptional about Perry's presentation unless you count the odd moment where he confessed to a "Blackberry addiction" and noted that he sometimes has trouble paying attention to people because of his obsession with the device.
"To anyone who I have offended by doing that before, I sincerely apologize," he said.
AMD's Chief Ruiz followed the governor, which isn't surprising given that AMD is the lead sponsor of the WCIT.
Ruiz pushed AMD's PIC (Personal Internet Communicator) device hard. The product runs on a low-end Geode processor and has a ruggedized case to make it both cost-effective and sturdy. AMD has been pushing the PIC as a cheap PC for developing countries.
All of the WCIT delegates were given PICs, which seemed odd since most of the attendees have multiple computers already. In addition, AMD handed out the version of the PIC with a dial-up port instead of the Ethernet-ready version. This prompted us to ask Ruiz if WCIT attendees weren't getting the dregs of an unpopular device.
"We hope (the WCIT people) give them away," Ruiz said, never addressing the glut issue directly.
AMD plans to release a second take on the PIC product this year, Ruiz said, adding that there are third, fourth and fifth generation designs in the works as well.
Overall, the PIC has a nice, compact design, although we're not going to acquire a dial-up account or likely even a dongle in order to prick the thing with Ethernet. So, it just might make its way to a more deserving soul.
AMD hopes to turn the PIC into a real business, but isn't quite sure how long that will take.
"It is difficult to say, 'We are going to start seeing a payoff in the next quarter or two,'" Ruiz said.
AMD, like vendors such as Sun Microsystems, HP and IBM, have been beating on the "green computing" drum of late as well, although we continue to wonder how authentic the pitch is. Opteron, for example, does consume much less power than Intel's current versions of Xeon, but it's not like either of the server chips do a great deal to help out the environment. We're talking about plastic-wrapped, toxin-filled metal boxes that chew through energy.
"The difference is dramatic," Ruiz said. "This is not marketing."
"(The servers) still consume a ton of energy, but half a ton of energy is a lot of savings."
Away from these specifics, Perry and Ruiz used the WCIT stage to make the usual, general promises about technology saving the world. Perry said that technology gives us "hope for all mankind." Then Ruiz added his bit.
"The world is looking to us to help combat its problems," he said. "It is time for the IT industry to help raise the bar on what it can accomplish." ®