£20,000 reward for software whistleblowers
Stakes raised in BSA licensing offensive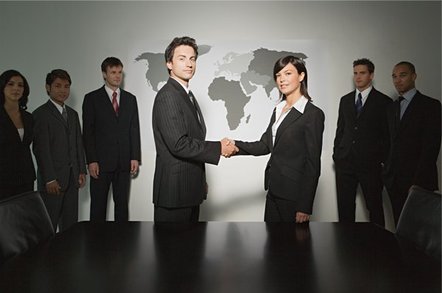 The Business Software Alliance has doubled its maximum reward for people who report the use of unlicensed software within UK businesses before the end of June. Staff can report their bosses, remain anonymous, and receive up to £20,000.
"By doubling the incentives for informants we are also effectively doubling the risk for businesses of getting caught out," BSA regional manager northern Europe Siobhan Carroll said. "Hopefully this will make software licensing a higher priority."
Research by YouGov has found that 64 per cent of UK employees would report illegal activities to an external body if they had raised an alarm internally but their reports were ignored. Disgruntled workers are even more likely to report illegal goings-on.
Sixty-five per cent would consider reporting the company if they felt their employer treated them unfairly, and 27 per cent said large salary rises for the board or poor salary reviews for staff could spur them to act. Corporate ethics are increasingly a concern for customers: 42 per cent felt that if their customers knew they were using illegal software they would be less inclined to do business with them.
According to research house IDC, 27 per cent of software in use in UK businesses is illegal.
Copyright © 2006, OUT-LAW.com
OUT-LAW.COM is part of international law firm Pinsent Masons.