The summing up
Day five: There's a fat lady, and she's warming up...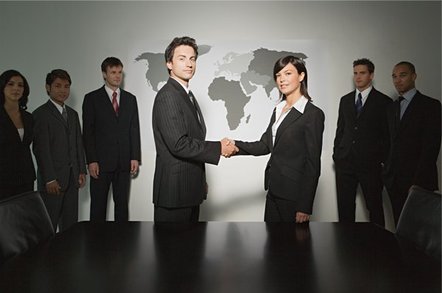 MS v EC It's nearly over…
The Court of First Instance met this morning to hear final pleadings from both Microsoft and the Competition Commission on whether or not Microsoft would be obliged to license its technology under an open source licence.
First we dealt with congratulating Mr Hellstrom on the birth of his baby daughter.
Next, Mr Forrester outlined Microsoft's objections to the decision. He said the information required to fulfill the commission demands go beyond interoperability and are covered by patent and copyright law. He also said rivals like Sun and Novell are unable to compete within Microsoft's "blue bubble" and would not be able to do so unless Microsoft gives them internal server algorithms so they can create network maps or trees in an identical way as Windows boxes - the so-called cloning.
Further, he said the commission's definition of the market was flawed. Forrester also denied that the cancellation of licensing agreements with AT&T represented an "interruption of supply". He said there was no evidence of leveraging from the desktop market to the server market.
For the commission, Mr Whelan said Microsoft's claim that revealing interoperability information would necessitate revealing internal algorithms had been disputed by the trustee, Neil Barrett, appointed to ensure compliance with the remedy.
He said Microsoft was guilty of leveraging its super dominant position in desktop software into a new market - server operating systems, particularly but not exclusively within workgroup servers.
He described Microsoft's actions as providing a double lock on the PC market because any potential rival in that market would have to forcefully enter not just the desktop, but also the server market. And, this action was taken in a context where the Software Directive aims to encourage interoperability.
Whelan said: "Patents are merely a pretext and the use of copyrights is bordering on the bizarre."
Finally, he addressed whether the commission would require Microsoft to release its technology under an open source license. Whelan said the commission had yet to take a "definitive postion on whether Microsoft's view is non-discriminatory. Doubts have been raised by the commission, but prelim formal steps had not yet been taken".
The court was also told by Microsoft that Samba could solve a specific password problem using Samba Vampire - Tridgell explained Microsoft should not rely on media reports of Samba events and showed slides warning that the software mentioned was pre-alpha…
We reconvene shortly to hear pleadings on the fine.®