BT buys Dabs.com
Telco to flog computer gear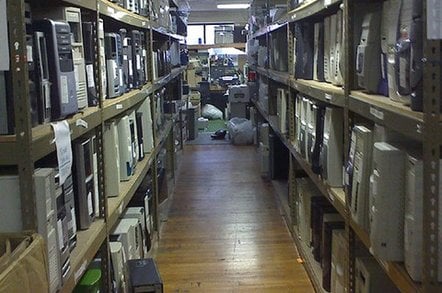 BT is to flog computers, TVs, cameras, and other digital gear after it announced today that it has bought Dabs.com.
The deal follows weeks of speculation that Dabs.com was on the block. However, the identity of the successful bidder will come as a big surprise to many in the channel.
The giant telco said the deal was designed to "strengthen its online sale and service capabilities" as it looks to shift hardware to SMEs and consumers.
Financial details surrounding the deal were not disclosed, however, El Reg understands BT wouldn't have received much change from £30m for the firm.
In a statement, BT Retail boss Ian Livingston said the acquisition of Dabs.com would "boost BT's online power to sell innovative, value for money, communication and converged IT products".
Established in 1990 and employing more than 200 people, Bolton-based Dabs.com handles some 75,000 orders a month.
The firm has around a million consumer and business customers across the UK, as well as a small operation in France. In the year ended 31 March, 2005, the company's revenues were £180m with gross assets of £42m. ®