Intel backs Z-Wave
Tells ZigBee to buzz off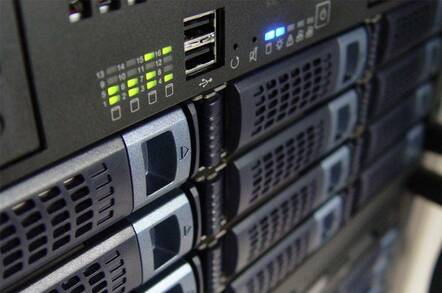 Comment The past year has seen Intel going cold on the IEEE as the best playground for its efforts to dominate wireless standards, and a new tendency to back smaller groupings in order to bring platforms to market more quickly.
It broke away from the IEEE altogether with the WiMedia group that it leads, and only returned to the fold in Wi-Fi once the 802. 11n fast WLan group adopted specifications from a breakaway group, also inspired by Intel. Now the chip giant is lending its support to a would-be standard for the burgeoning wireless home automation market, Z-Wave Alliance, which poses a challenge to the IEEE-backed standard for this sector, ZigBee (802.15.4).
Intel has joined the Z-Wave Alliance, which backs technology from Zensys, as a principal member, just months after the platform gained its greatest boost to date with the announcement that Cisco would invest in Zensys and rebrand its products under its Linksys name.
Intel and Cisco, often allies in pushing a favored technology, put an alliance that was previously dominated by small specialists, firmly in the limelight. The Z-Wave Alliance is comprised of about 125, mainly niche, companies that are actively developing Z-Wave products for home control applications. The group was formed in January 2005 by Zensys, Leviton, Intermatic, Wayne Dalton, Danfoss and UEI.
Gerald Holzhammer, vice president of Intel's Digital Home Group and general manager of its Consumer PC Platform Group, said: "Z-Wave enabled products are easy to use and interoperable right off the shelf, which are key attributes to Intel's overall vision of the digital home."
This implies a contrast with ZigBee-based products, which are only just starting to come to market after a long drawn-out standards process. Already, there is dispute over the technical basis for the next iteration of ZigBee, which could use an UltraWideBand physical layer.
One possible interpretation of Intel's sudden support for Z-Wave is that it is losing the battle to make the WiMedia platform the basis for next generation ZigBee – WiMedia has the goal of creating a unified physical layer for multiple short range wireless standards.
Freescale, which recently abandoned the UWB Forum that backs its rival Direct Sequence UWB technology, in order to be more focused on bringing products to market, may have lost out in the high data rate, digital media sector, but would still have a good shot at providing a standard for low data rate industrial and home automation networks.
In that scenario, Intel would be keen to push an alternative platform for a sector it regards as a key growth area for the later part of the decade and beyond.
Danish company Zensys argues that ZigBee was designed for industrial automation and is not suited to the home. The core of the argument is cost. Like most standards, ZigBee has to encompass various markets and profiles, and Zensys argues that this will make its radios relatively complex and expensive in a sector where extremely low cost will be as important as low power – for monitoring applications such as home security or baby minding.
It claims its radio design is half the cost of a typical ZigBee alternative. Zensys supporters also claim ZigBee is weak in terms of security and address assignment, and is subject to interference from wireless Lan signals.
Z-Wave defines a two-way RF system that works in the 908MHz band. It incorporates a source routing protocol that supports mesh networking. The ZigBee camp argues that this protocol is very simple, but this means it will not scale well as more and more functions are added to a home automation network.
Zensys has previously worked with Intel to make Z-Wave compatible with Universal Plug and Play (UPnP). In the past, the Danish company has taken a less aggressive approach, using the UPnP standard to act as a bridge between Z-Wave meshes and other networks that might be in the home, such as Wi-Fi, ZigBee and the upcoming Wireless USB.
Copyright © 2006, Wireless Watch
Wireless Watch is published by Rethink Research, a London-based IT publishing and consulting firm. This weekly newsletter delivers in-depth analysis and market research of mobile and wireless for business. Subscription details are here.
Sponsored: Detecting cyber attacks as a small to medium business