AMD's lawyers go fishing in Redmond
Anything with 'Intel' on it will do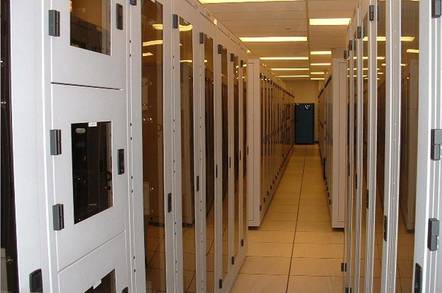 AMD vs Intel AMD this week served Microsoft with a subpoena, seeking documents that may relate to its ongoing anti-trust case against Intel.
The particular documents AMD is interested in relate to Microsoft's thinking around developing software for 64-bit processors from both AMD and Intel. In addition, AMD wants to know about Microsoft's decision making around supporting security technology in the companies' chips and also around marketing exercises for various processors. Lastly, AMD's lawyers want to see documents and communications relating to how its "financial viability" was portrayed by Microsoft, Intel and third parties.
Microsoft is just one of many companies that have been subpoenaed by AMD, but it's a particularly interesting one. AMD, no doubt, is looking to see if Intel tried to dissuade Microsoft from supporting its line of x86-64-bit chips.
AMD voiced plans to produce an x86-compatible 64-bit chip well ahead of Intel, and knew it needed Microsoft's support to make such a chip a success. While Intel was developing a similar chip internally, codenamed Yamhill, it proved reluctant to discuss such a chip publicly as it hoped to protect a strong 32-bit Xeon franchise and a large investment in the 64-bit Itanium chip.
AMD hoped to gain traction in the processor market by getting out an x86-64-bit chip and having a version of Windows tuned for the processor available. In the end, Microsoft did support AMD - a huge win for the chip maker - but took ages getting a 64-bit version of Windows out the door. By the time the OS shipped, Intel too had moved to support x86-64-bit processors.
For years, it has been reported that AMD founder Jerry Sanders agreed to testify on Microsoft's behalf in the MS/DOJ anti-trust hearings as part of an arrangement with Bill Gates around support for AMD's x86-64-bit products.
In a recent interview with your reporter, Sanders denied this idea.
"That's totally bogus," he said. "Bill Gates called me up and asked me for a favor. He wanted to know if I would testify, and the answer was, 'Yes' because I agreed with him."
(You can hear a brief clip of how Sanders made his case to Gates about the x86-64-bit chips here.)
Microsoft had every right to include additional software with its operating system from a competitive perspective, Sanders said.
The chip world will be watching closely to see what's turned up by the AMD legal staff. ®
Sponsored: Becoming a Pragmatic Security Leader