Sun buffs Opteron, SPARC and Sun Ray
Now try and get one delivered...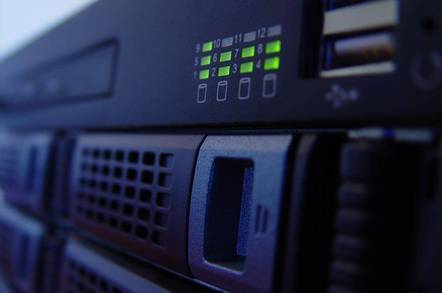 Sun Microsystems this week has gone through one of its sweeping product upgrades, freshening up its Opteron, SPARC and thin client lines.
On the Opteron front, Sun has made the latest and greatest 156, 256 and 856 processors from AMD available. That gives Sun's server and workstation customers access to the 3.0GHz flavor of Opteron in addition to the older 2.6GHz chip.
SPARC customers will find a new option as well. Sun has started shipping the Sun Fire T1000 box, which is based on the multi-core UltraSPARC T1 - aka Niagara - processor. The T1000 has been in the works for a long time, and is a 1U complement to the existing 2U T2000 server.
The T1000 box starts at $2,995, while the beefier T2000 starts at $7,795.
Sun has also confirmed the release date for the UltraSPARC T1 successor - the UltraSPARC T2. The chip has taped out and should ship in boxes by the second half of 2007.
The company promised the UltraSPARC T2 will have double the performance of the UltraSPARC T1 and fit into multi-processor servers. Of course, we told you all this and more last year.
The server maker continues to hawk thin clients as well and has chucked out two new products. Customers will find the Sun Ray 2 and Sun Ray 2FS systems for $249 and $499, respectively. The Sun Ray 2 is much smaller than previous models, while the 2FS system has special security tools such as a fiber optic network port for avoiding Ethernet.
While Sun talks a good game with these products, some customers are struggling to get the company to deliver the gear. ®
Sponsored: Becoming a Pragmatic Security Leader