Website confuses Athlon XP with Pentium III
Ye olde AMD and Intel CPUs separated at birth?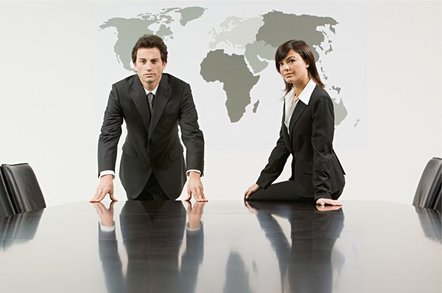 Do AMD and Intel have something to tell us? Is their cutthroat rivalry a sham? Are they really in business together? If online retailer Ebuyer.com's website is anything to go by, the two chip makers must be in cahoots.
How else are we to interpret Ebuyer's AMD Athlon XP 2200+ product page, which to show potential buyers just what they'll be getting their hands on if they make a purchase has a shot of a... Pentium III.

Separated at birth? Click for full-size image
It could, of course, all be a ghastly mistake, though it's hard to know which party should be most offended by the comparison of its own processor technology with its arch-rival's. Ebuyer at least captioned (appropriately) the inappropriate image with the words: "Actual product not shown."
In any case, ye olde Athlon XP is out of stock. ®
Thanks to Geoff for the tip-off