Sudoku used as bait for adware download
Give 'em the old Yazzle Dazzle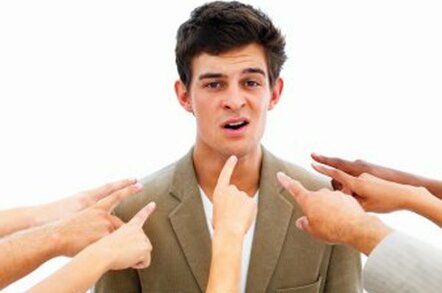 It's common practice for hackers to attempt to trick users into visiting maliciously constructed websites by offering either warez or smut. These pages are designed to exploit various software vulnerabilities in order to install malware onto victims' machines.
Adware traffickers have now adapted the tactic to lure users into dangerous websites using a sudoku puzzle as bait. The game is functional, so users with vulnerable Windows PCs would have no idea that YazzleSudoku, an adware program, has been loaded onto their PC.
Once YazzleSudoku is installed, it generates a series of files that it needs to operate, with names such as RL_SudokuInstaller.rar.lnk, or Yazzle Sudoku. Then, from time to time, YazzleSudoku displays advertising messages on screen. It's only possible to play the game if users agree to have adware loaded onto their PC. Security watchers say the behaviour of the application falls far short from obtaining informed consent from punters.
Luis Corrons, director of PandaLabs, the research arm of the Spanish anti-virus firm, said: "This type of malware clearly conforms to the current objective of malware creators: earning money. Nevertheless, as the effects of spyware are not particularly obvious and do not appear to be dangerous, many users do not treat spyware with the respect it deserves. This however is a mistake, as spyware does not just slow down systems and cause errors, it also intrudes upon the privacy of users who should not consent to its installation."
Users are advised to be wary of files obtained from anywhere except trusted outlets. Applying anti-spyware software, which is freely available to consumers, is also a good idea. ®
Sponsored: How to Process, Wrangle, Analyze and Visualize your Data with Three Complementary Tools