EMC and NEC to conquer Japan together
Low-end marriage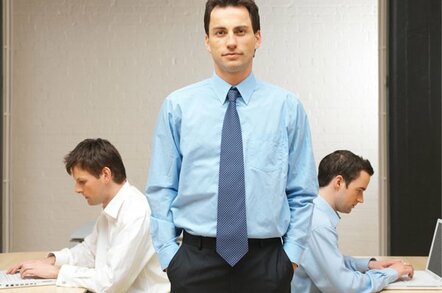 EMC and NEC have pledged to honor and support each other for a few more years. The companies this week refreshed their storage partnership and then expanded the arrangement to include more systems and software.
EMC and NEC have played together in the storage market since 1997 with the primary focus of selling EMC gear in Japan. Now, the firms plan to collaborate around the design, manufacturing and sales of low-end systems. Again, this agreement will have a particular focus on the Japanese market where EMC competes fiercely with Hitachi.
In addition to the hardware, EMC and NEC will cross-license technology used in Smarts and WebSAM, their respective management software products. This should lead to better integration between the two product families, the companies said.
EMC and NEC also plan to develop new software products for the Japanese market to help with issues such as regulatory compliance, security, and collaboration.
"As EMC looks to expand its presence in key markets around the world, it is strengthening its relationships with leaders such as NEC to deliver its industry-leading technology to customers," EMC CEO Joe Tucci said.
EMC enjoys a number of high-profile partnerships, including deals with Dell and Intel to move low-end storage systems. ®