Cisco births 528-port giant
Three-year gestation for 4Gbit/s baby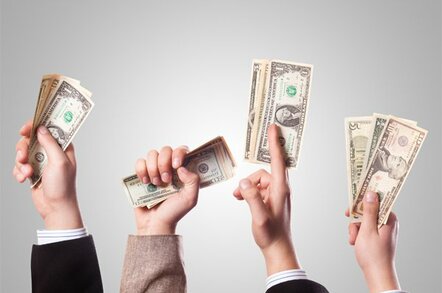 Cisco Systems has gone bold and burly with a new director-class switch aimed at the largest storage area networks (SANs). Along with the MDS 9513 Multilayer Director, customers will find a bevy of new networking modules and some refreshed storage management software.
Cisco has been talking up the MDS 9513 since about 2003 but has struggled to deliver the behemoth, placing the vendor behind rivals in the race to offer 4Gbit/s Fibre Channel support. Now, Cisco can boast one of the highest-end systems around by shipping the 528-port box. The likes of EMC, HP, Hitachi and IBM should start announcing qualifications for the system next month.
The director class switches usually reside at the center of a SAN and offer up more ports and redundant parts than average switches. The systems can be used to link together SANs and to connect numerous devices from servers and storage boxes to tape libraries. While very high-end, a 528-port box should prove attractive to large customers, according to Cisco.
"We are seeing the need for 400-plus port products from a SAN perspective," said a Cisco spokesman.
To complement the MDS 9513, Cisco has started hawking four plug-in modules. Customers will find 12-, 24- and 48-port cards that all support 4Gbit/s and a four-port 10Gbit/s product that provides inter-switch links and can function as a SAN extension.
The new modules work with Cisco's older director gear, and older modules will slot into Cisco's new kit.
The modules will also make it possible to scale Cisco's existing MDS 9506 and 9509 directors up to 192 ports (previously 128) and 336 ports (previously 224), respectively. Of all the new modules, only the 12-port card delivers full 4Gbit/s speeds, as the other devices are oversubscribed.
In total, Cisco has caught up with the likes of Brocade and McData by pushing out a hulking 4Gbit/s switch. It then went one better by shipping the most ports.
On the software front, Cisco talked up version 3.0 of its SAN-OS. Customers will find port bandwidth reservation tools for changing bandwidth on a per port basis, IPv6 support for iSCI/FCIP ports and an interop mode that lets Cisco gear work with McData switches without needing to turn on McData's Open Fabric mode. ®