Ulead yanks Blu-ray support from week-old app
MovieFactory 5 not fully verified for Blu-ray recording it seems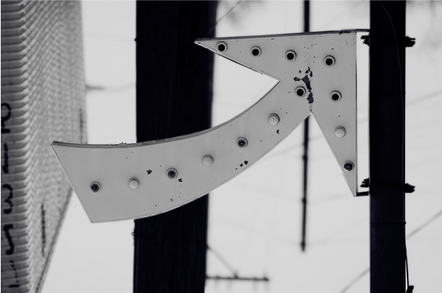 Media software maker Ulead has dropped Blu-ray Disc support from the latest release of its DVD MovieFactory video capture and disk-mastering application - even though the software has only been shipping for just over a week.
DVD MovieFactory 5 went on sale on 20 March complete with BD-R support. Today, Ulead said it would be yanking the direct BD recording module from the application and would remove the software's BD authoring support. HD DVD authoring and recording will remain available to users, Ulead said.
Ulead didn't say precisely why it has been forced to pull the BD code, but it explained that it and its partner, InterVideo, are "actively co-operating" with the BD licensing body, that "testing is moving forward" and that "confident that the testing process will conclude smoothly and that Ulead DVD MovieFactory 5 will earn the distinction of being the first application software to receive full Blu-ray Disc verification".
In other words, the software doesn't have full Blu-ray Disc verification, and so probably shouldn't have shipped claiming it did. Not that you'd know that it had from Ulead's press-release archive. The company's PR operatives have clearly been busy airbrushing out references to Blu-ray from press statements on MovieFactory 5, as evidenced not only by copies of the originals reproduced online on other websites at the time, but also the poor way the releases have been edited, viz:
"Ulead Systems... today announced Ulead DVD MovieFactory 5, a new release of the company's consumer DVD authoring package offering easy disc authoring, an expanded range of creative options and future-ready support for both HD DVD."
Both HD DVD? There's clearly an 'and Blu-ray Disc' missing from the end there, Ulead.
The company said it will reinstate the BD code when it attains the appropriate certification. At that time it will offer existing customers and anyone who buys the app in the meantime the BD software as a free download. ®