JBoss delivers message to IBM and BEA
Middleware statement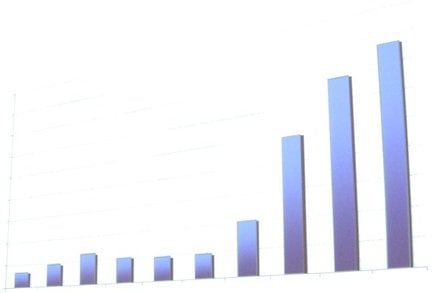 JBoss is ramping up its challenge to closed-source web servers and messaging middleware with updated editions of its software for enterprise IT infrastructures.
The company today announced JBoss Messaging 1.0 - a version of JBoss MQ re-engineered to deliver a modular messaging engine capable of shipping with or without JBoss' application server and delivering a four-fold improvement in throughput.
JBoss said JBoss Messaging 1.0 represented the foundation layer for the company's planned Enterprise Service Bus (ESB) due later this year, and has been improved to support enterprise-level Service Oriented Architectures (SOAs).
JBoss Messaging 1.0 is also designed to help JBoss continue to close the gap on more mature messaging software from vendors like BEA Systems and IBM.
Last year, JBoss bought Arjuna Technologies in a move to take on BEA and IBM. Like BEA's Tuxedo and IBM's MQ, Arjuna allows reliable delivery of messages in distributed environments. JBoss has announced plans to integrate Arjuna with its own middleware and release Arjuna's technology to the open source community.
Pierre Fricke, director of product management, told The Register JBoss MQ had required "better performance and high-availability." He believes JBoss Messaging 1.0 will deliver the power users need with the flexibility of being available as a stand-along offering, not tied into the application server
"There are some very high-end scenarios and inter-Galactic spaces that IBM MQ serves - we are not there yet. But this takes us from messaging for mid-level workloads and brings us up to workloads that cover most of the space. We are moving up the value chain," Fricke said.
JBoss is also tackling closed-source web servers with the JBoss Web Server 1.0 Community Release. The Apache-based server can handle more than 10,000 concurrent clients, Fricke said, making it suited to "high-performance" web sites.
JBoss Web Server 1.0 Community Release is built on Apache Tomcat, the Apache Portable Runtime and a native Tomcat layer, with the JK connector and processor hops usually used to execute in multiple tier environments removed. Fricke said JBoss wasn't "forking" the Tomcat server only "adding value" with this configuration.
Other features included support for http, https, Apache JServ Protocol, OpenSSL and in- and out- of process of CGI and PHP scripts and Microsoft's ASP.NET. Expanded support for Microsoft is apparently not a result of a technology co-operation agreement signed between Microsoft and JBoss last year.®