Tories want subsidised PCs
...for all but the poorest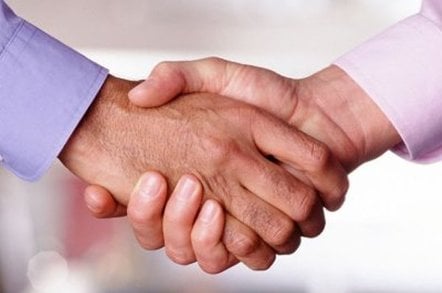 The Conservatives will be voting in support of continued tax breaks for home computers tonight, after taking up the cause of PC traders who face hard times after the HCI scheme was scrapped by the Chancellor.
Firms that supply PCs through HCI have been trumpeting its social credentials ever since it was announced in last Wednesday's budget that employee PC purchase schemes would no longer be blessed with tax breaks.
Three quarters of HCI computers were sold to employees on a "lower rate taxation band", while 60 per cent went to "blue-collar" workers, Fujitsu boss Steve Kendall-Smith said in a letter to the Chancellor yesterday.
Yet industry knew the scheme was failing to help the poorest workers.
The lowest paid workers - those on the minimum wage - are excluded from HCI altogether by law. Yet the scheme was set up with the intention of helping bridge the digital divide.
The budget report (5.106) said the scheme would be scrapped because the government wanted to do more to help the poorest people get access to computers. The decision was based on evidence supplied by the Low Pay Commission.
The Conservatives, said through a spokesman today that they were voting tonight against the scrapping of the tax breaks. Home computers would help people improve their IT skills, the party said in a written statement.
That still leaves two burning questions. What can those 50 or so small firms that have built their business entirely around HCI in the last two years do with the 10 days notice they were given before the tax breaks are switched off?
Further, what can the poorest do to get access to technology?
Kendall-Smith was keen to stress how much cheaper it was for people than buying them from his main rival Dell with credit terms at 29.5 per cent.
Asked what the PC industry can do to help bridge the digital divide Kendall-Smith said, "Perhaps you can [force] food manufacturers to feed the poor and motor manufacturers to give away free cars. We are very pleased to help, but at the end of the day, we are a business."
"We think it's the government's business to come up with these things, which they did do with HCI," he added.®
Sponsored: Minds Mastering Machines - Call for papers now open