Dell embraces high-cost model with Alienware buy
Opens AMD shop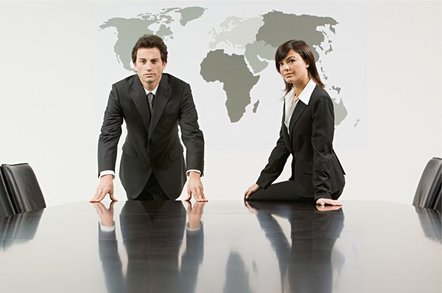 In a bid to color up a dull computer line, Dell has agreed to purchase flashy PC maker Alienware.
With the buy, Dell gains a maker of high-performance systems aimed at gamers and other demanding customers. The often pricey Alienware boxes stand out for their colorful designs and high-end components. Dell officials earlier this month had downplayed rumors of an Alienware buy.
The deal also opens Dell up to AMD processors, although indirectly. Dell plans to let Alienware operate as a wholly-owned subsidiary with its own marketing, sales and support staff. The Alienware brand will continue under this arrangement.
"Alienware's products are an excellent complement to Dell's own line of high-performance computers designed for gaming, enthusiast and media content customers," said Dell founder Michael Dell. "In addition to offering high-quality, high-performance products, Alienware has tremendous brand appeal with consumers and creative business professionals."
This purchase is a rarity for Dell, which loathes acquisitions.
Dell, however, has seen desktop profits stall in recent months, as it gets harder and harder to make money off the kit. Alienware opens up a way to make money off gamers and other horsepower hungry types that are willing to pay more for the latest and greatest gear.
In addition, the Alienware line will add some style to Dell's uninspired designs.
Dell did not disclose financial terms around the deal, which should close in the next two months.
One can't help but wonder if Dell is getting a bit desperate to reach its goal of becoming an $80bn company. This deal breaks the no acquisition and AMD barriers in a major way. The low-cost Dell religion seems to be giving way to market realities. ®